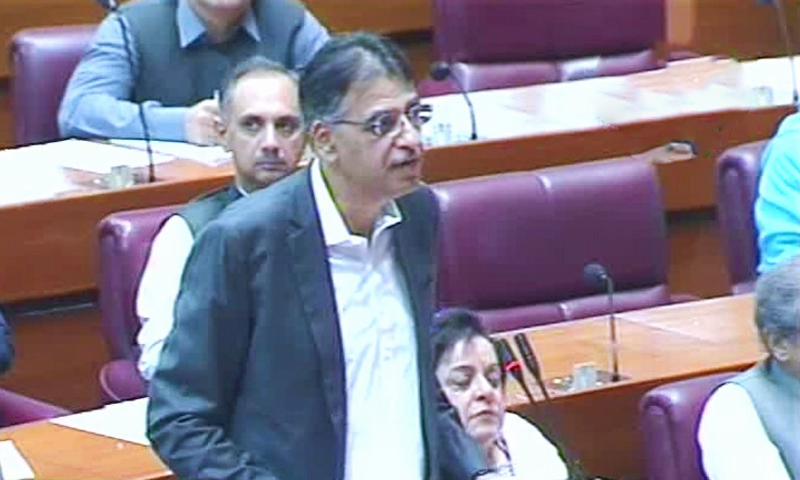 The Finance Minister of Pakistan, Asad Umar, presented the mini-budget 2019 in the parliament today on 23rd January 2019.
The minister termed the mini-budget as reform bill. While presenting the reforms, the Finance Minister said that previous government barred non-filers from purchasing any kind of vehicles; however, this government has now allowed non-filers to buy cars up to 1300cc engine capacity. But he stressed that the government is increasing the tax ratio for non-filers who will purchase the vehicles.
Note here that, previously, the non-filers were only allowed to purchase vehicles below 200cc engine capacity.
Read Also: ECC allows car import, duty to be paid in foreign currency only!
Moreover, as per Express Tribune, "Federal Excise Duty is already imposed on imported cars and jeeps of engine capacity exceeding 1800cc at 20%. In order to further discourage the import of such luxury cars and jeeps, it is proposed to enhance the rate of Excise Duty from 20% to 25%, for such cars and jeeps up to capacity 3000cc and to 30% for cars exceeding 3000cc. Furthermore, it is also proposed to levy Excise Duty at 10% on locally manufactures/assembled cars and SUVs etc. with engine capacity exceeding 1800cc."
The Government has reduced and abolished (in some cases) duties on raw material to support export industries, which will also be helpful for the vendors of the local auto industry.
This story is developing and will be updated as soon as we get hands-on fresh information.