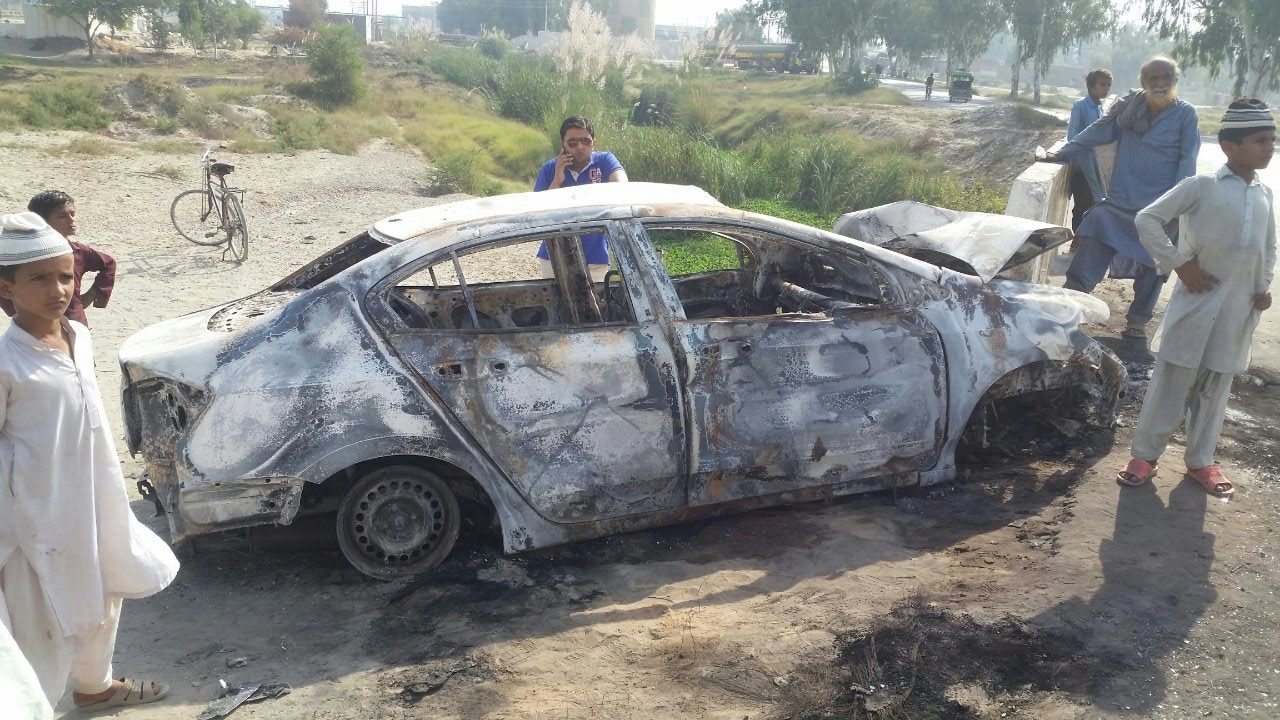 Earlier in November, three Chemical Engineers from a multinational company were on an official visit to a company site in Multan. They had a successful trip, however on their return to Lahore they faced a terrible accident on the outskirts of Multan. PakWheels sources report that accident happened due to two factors:
Zero visibility due to the oncoming HID fitted car
Driver's attempt to switch lanes on the local two-way road
Major chunk of blame for this accident lies with the misuse of HIDs. When people install HID kits, they do not stop to think about the amount of light being projected above the horizontal plane and into the eyes of oncoming drivers.
Read More: Is it Legal to Install HID Kits in Pakistan?
Experts attribute the second reason to an instinctive reaction from a majority of drivers to safely let the other driver pass-by. However in this case, the pitch-black darkness of night, no road safety signs and no road lighting; the driver was not able to foresee what lied ahead of him when he tried to safely let the approaching High Beam-HID fitted car pass-by; and thus they crashed into the bridge parapet wall. This crash resulted in an instant fire and coupled with shock and fire; this accident resulted in the death of an unbuckled passenger on the rear seat, while severely injuring the front passenger. The driver on the other hand was saved from many injuries due to his buckled seat belt. However, he had to suffer from a severe case of Post-Traumatic Stress Disorder (PTSD), whose treatment is still in progress.
I couldn't see anything due to high beams from the approaching car. I tried to signal him by pressing horn multiple times and flashing lights at him but he didn't lower his speed or switch to low-beams. I was driving at approximately 70 KMPH and thought to let him pass-by. However, in my haste to let him pass-by I nor any of my colleagues saw the bridge wall ahead of us. And by the time I pressed the brakes, the distance between us and the wall was just 10 feet and we crashed into it at 70 KMPH.
Said the driver, while sharing his horrific experience of this accident.
It isn't that long ago, when a Honda Civic caught fire due to bad installation of HIDs and now it has resulted in the death of one chemical engineer, while severely scarring (mentally and physically) the other two. Granted some blame also falls with the poor road infrastructure in other cities of Punjab. But the highlight of this accident has raised some serious questions on the lack of any action from law enforcement agencies to regulate the use of HIDs.