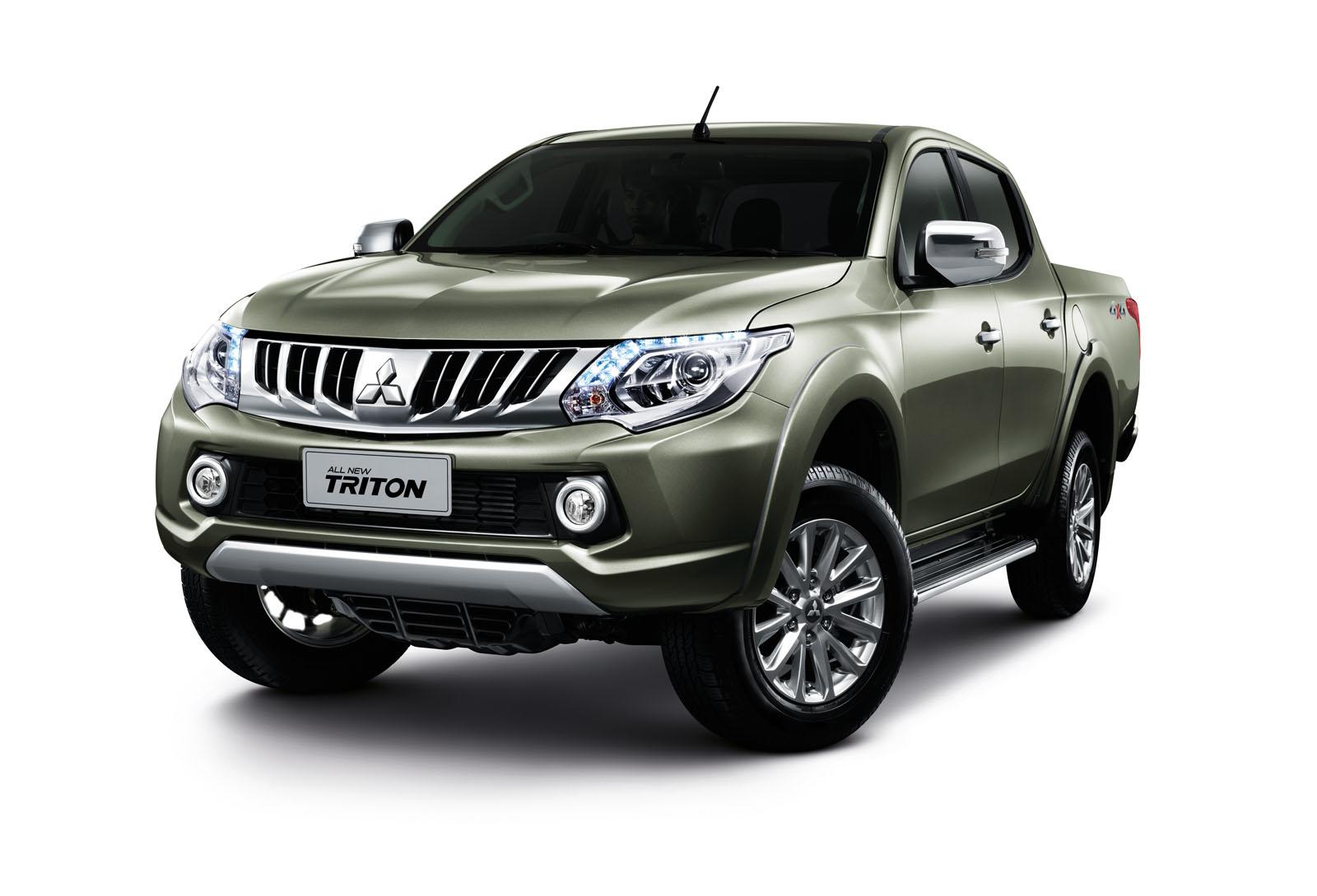 Mitsubishi L200, Pak Army's troop carrier, gets a new model in Thailand
Pakistan Army uses quite a few troop carriers; the Land Rover Defender, Toyota Hilux, Hino Trucks and the Mitsubishi L200. While most of these vehicles haven't received a new model or anything for quite some time, the Mitsubishi L200 also known as Triton, after eight years of remaining the same, Mitsubishi unveiled an all new 2015 model in Thailand.
For far too long, the L200 has ferried our brothers in arms across difficult terrain and hostile environment, it is a job then with heavy burden. The L200 is a versatile and tough vehicle so it works quite well in the environment as far as we can tell without having the opportunity to have reviewed it. Nevertheless, The new L200 has been given the text-book modernisation effects such as: LED lights, chrome girlle and chrome here and there.
New minimalistic interior, with climate control, new comfy seats and so on have also been given but I doubt, that the military version which our army uses would have such luxuries.
The new L200 is available with both RWD and AWD while there is a total selection of 4 engines which you choose from: A 2.4 liter petrol engine which produces 128 PS and 194 Nm. of torques while the 2.4 liter turbo-diesel engine produces 181 PS and 430 Nm. of torque.
The other two are both 2.5 liter diesel engines, one of which produces 128 PS and the other produces 178 PS, and whatever engine you choose, you can have it with either five or six-speed manual or a five-speed automatic transmission.
Whatever the case is, may be the new model will be sometime in the future be inducted into our armed forces until then, the current has to make do.