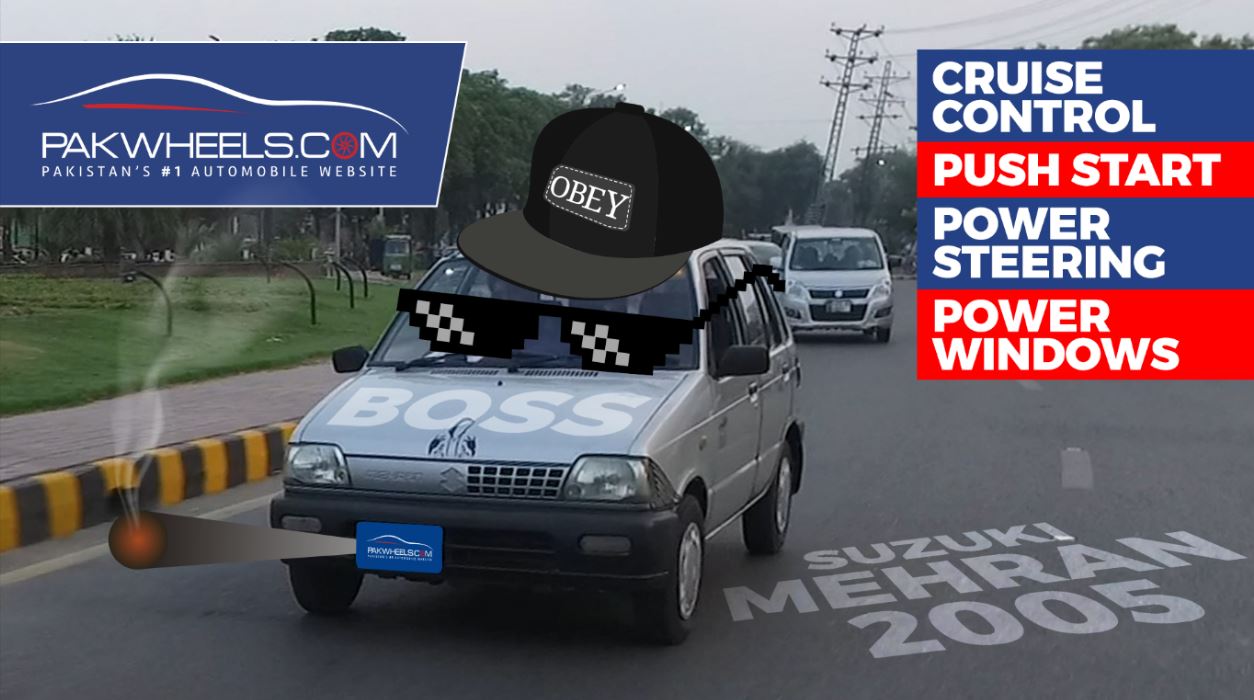 Most Searched Cars on PakWheels in 2020
In our year-end articles, we have brought most searched cars on PakWheels in 2020. In this piece, we will share the detail of both new and used vehicles. The searches have shown the love of PakWheelers for specific cars during this year.
So, here is the detail of the top 5 most searched new and used cars in 2020.
Top 5 New Cars: 
The top 5 most searched vehicles in New Cars category are:
Toyota Corolla: 
This is quite unsurprising as Toyota Corolla has been one of the most favorite cars of Pakistanis. The data shows that Corolla got over 6-lacs searches during 2020. This shows that this vehicle's popularity among local consumers, mainly due to its reliability, cheap spare parts and low maintenance cost.

Toyota Yaris: 
The car, launched by Toyota Indus Motors (IMC) in 2020, has seen record-high sales. This new sedan's popularity has led to second highest searches on our website, over 5-lacs searches have been registered for Yaris in 2020. You can calculate the popularity of this car from the fact that it has outsold both Honda Civic and City, combined for the last three months, consecutively.

Suzuki Alto: 
The third place is captured by Suzuki's hatchback Alto, which is undoubtedly quite famous among the people who want a small car. The company launched this vehicle to compete with imported 660cc Japanese vehicles, and our data shows that people have shown significant interest in it. During this year, over 4-lacs searches were conducted for this hatchback by Suzuki.

Honda City: 
On the fourth position, there is Pakistan's probably most famous family car, Honda City. Although Honda Atlas has not launched its new generation since 2010, still the people have shown high interest in the vehicle, as over 3.5-lacs searched were done for City on PakWheels website in the year 2020, showing Pakistanis' love for this sedan.

Honda Civic: 
Honda's other car, Civic, is trailing right behind its sister-sedan. The Civic is mostly popular among the youth of the country due to its comfort, chic looks and sporty interior. As per searches, around 3.5-lacs people searched for new Honda Civic.
The searches show that Big Three, i.e., Honda, Toyota and Suzuki, are still the most famous local car manufacturers among Pakistanis. Let's see what will be searched for new cars next year as competition increases after new companies have entered the local market.

Top 5 Most Searched Used Cars: 
Following is the list of most searched used cars on PakWheels websites during 2020:
Toyota Corolla: 
Keeping the same performance in new cars sections, Toyota Corolla has also been most searched in Used Cars section on our website. This year, over 4.1million searches were conducted of this sedan, showing the immense popularity of this vehicle by IMC.

Honda Civic:
Right behind is the main competitor of Corolla, Honda Civic. Due to its looks and comfort, the popular car has garnered over 2.1million searches on PakWheels website during the year of 2020. The numbers show how much Pakistanis still love these two vehicles.

Honda City: 
At number three is Honda's second car in Pakistan, City. The vehicle, also known as a family vehicle, has maintained its popularity in the country, although it is ten years old. The local consumer's undying love for this sedan has led to 1.6million searches in our New Cars section this year. It is pertinent to mention that these cars face serious criticism from the consumers over lack of features, especially safety, but the data depicts the opposite picture.

Suzuki Cultus: 
Not so surprisingly, the 3rd Big Three is at the fourth position as Pak Suzuki's Cultus has been most searched after two sedans. As per numbers, the hatchback got around 1million searches during 2020, showing the vehicle's popularity.

Suzuki Mehran: 
Suzuki' The Boss' Mehran still holds its popularity among its lovers. Although the company discontinued the car in 2019, it still received over 9-lacs searches during 2020. The hatchback dominated the local scene for over three decades, although it didn't have any special specs or safety features for that matter. But it was the sole option in the 800cc segment, hence, the popularity.