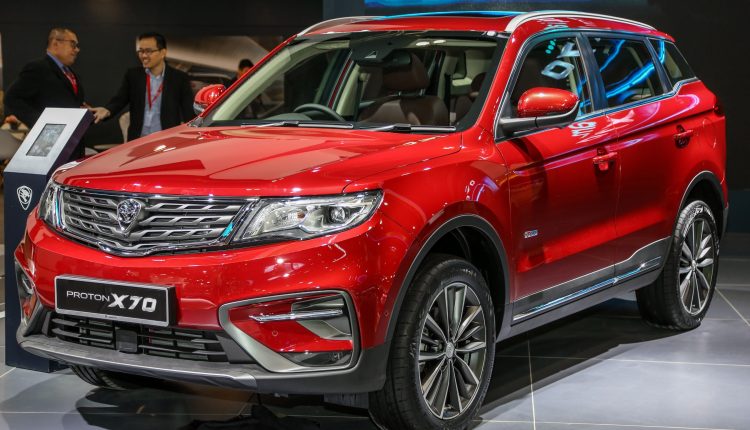 Proton Pakistan Takes Action on X70 Booking Complaints
Proton X70 had an eventful launch in Pakistan just a few days ago. Pakistani car enthusiasts are giving a warm welcome to the first Proton car by booking its CBU units. The car booking process, on the other hand, has been giving them a headache. But nothing to be worried about as Proton Pakistan has taken notice of the X70 booking issue. Al-Haj Automotive, the owner of Proton Pakistan, has connected the public to their official representatives. Hopefully, they will resolve the complaints in no time.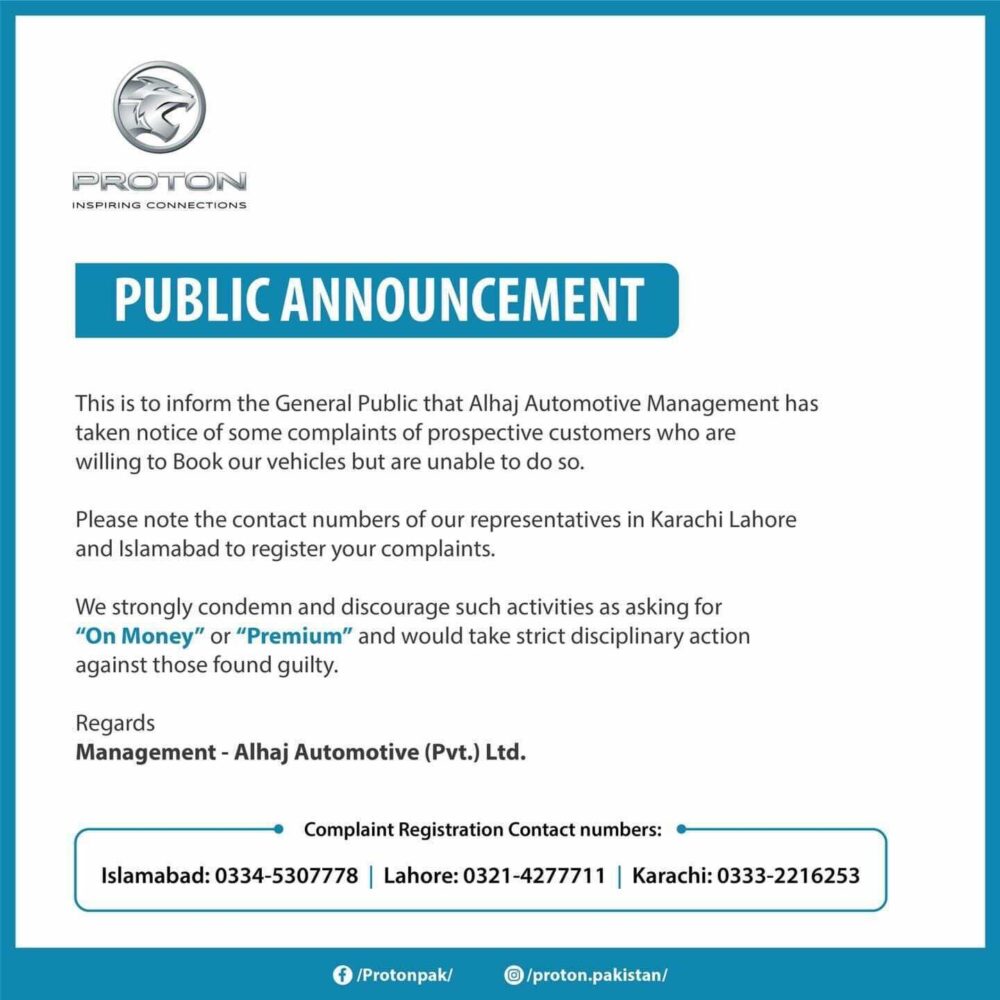 In their statement, the management of Al-Haj Automotive has provided the contact numbers of their representatives. They have encouraged their prospective customers to register their complaints on the provided numbers. So, apparently, Proton Pakistan is covering three main cities of Islamabad, Lahore, and Karachi. 
The automaker company has also expressed their disapproval for the activities asking for "On Money" or "Premium" on the bookings of the Proton X70. Proton Pakistan then went on and ended their public statement with a promise of taking strict action against the dealerships found guilty of such activities. 
Proton X70 in Pakistan
To recap, Proton X70 launched on Friday, the 18th of December, during a virtual launch event in Karachi. The CBU units of this Proton SUV are now available for sale in two variants – Executive All Wheel Drive (AWD) and Premium Front Wheel Drive (FWD). The AWD Executive variant is worth Rs4,890,000, while the cost of FWD Premium is Rs5,390,000.
Both variants offer excellent features at affordable prices and compete head-to-head with other SUVs i.e, KIA Sportage,  Hyundai Tucson, MG HS, and DFSK Glory580 Pro. . 
If you have your eyes on the brand-new Proton X70 but have trouble booking the car, dial the number of the representative of Proton Pakistan in your area. 
For more news and reviews, keep visiting PakWheels Blog.