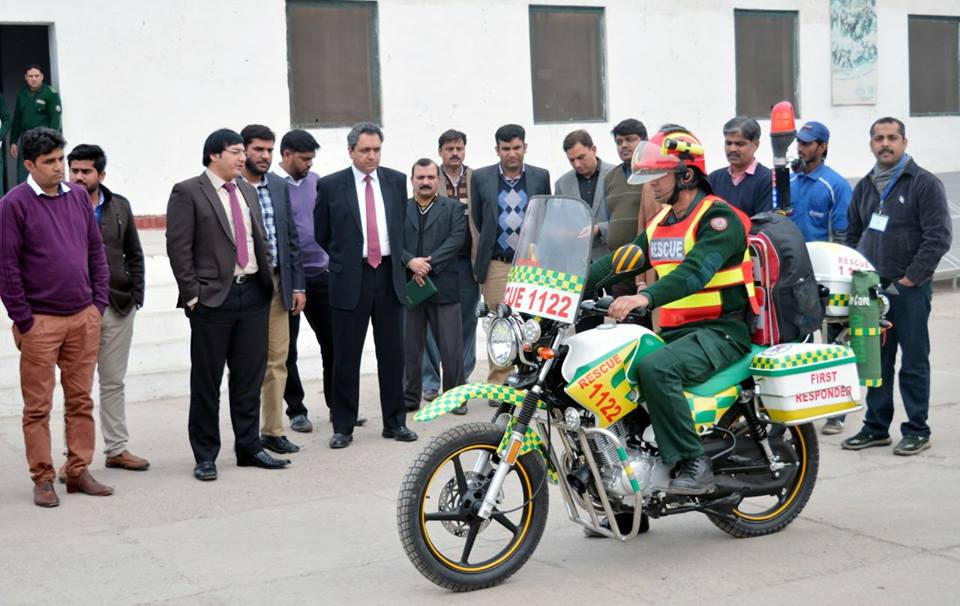 Motorbike Ambulance Service Launched in Punjab
According to sources, Motorbike Ambulance Service has been launched in major cities of Punjab in order to provide quick and efficient emergency service to public.
The narrow streets and congested roads of major cities across Punjab cause delay in emergency aid to the patients, which is why the Government of Punjab has introduced a quick motorbike emergency service in Lahore, Rawalpindi, Multan, Gujranwala, Faisalabad, Bahawalpur, D.G Khan, Sargodha and Sahiwal.
As far as the distributions are concerned, 300 motorbikes will be allocated for Lahore, 100 for divisional headquarters and 50 for Bahawalpur, D.G Khan and Sargodha.
CM Punjab also revealed that 900 medical experts will be appointed to reach out to the patients in emergency situations.