Due to thick fog and zero visibility motorway authorities have closed down different parts of the motorway. The step is taken to keep the citizens safe and to avoid any kind of mishap. Earlier on Chichawatni road, four were killed and many sustained injuries in an accident while traveling through thick fog. Moreover, according to one of a media outlets, in Narowal three motorcyclists also sustained severe injuries while trying to travel in fog.
Also Read: 5 simple winter tips for your car
The traffic police officers are also directing motorists to drive safely during dense fog. Furthermore, PMD (Pakistan Meteorological Department) has also anticipated thick fog in upper Sindh and plain areas of Punjab in coming days.
Here are few tips to drive safely during thick fog:
Don't drive too fast or rashly in fog
Always remember to use fog lights
Use low beam instead of high beams as they reflect off the moisture droplets in fog, making it harder to see
Keep the safe amount of distance from other vehicles
Keep your car at the edge of the road rather than in center during fog; it will guide you on your journey
Keep the windows of the car clean, use defroster and wipers to enhance your line of sight and vision
If the fog is too dense, don't even think about driving through it, look for the parking and park your vehicle there and turn on the flasher
While driving in heavy fog avoid overtaking and lane change as it might result in an accident
Lastly, it is advised to drive safely and contact National Highways & Motorway Police (NH&MP) at their helpline number 130 before deciding to take the motorway route.
Moving onward, PM Pakistan Shahid Khaqan Abbassi has inaugurated Burhan-Shah Maqsood section of Hazara Motorway yesterday (27-12-2017). The 47-kilometer long segment cost around $327 million and has been completed in less than three years.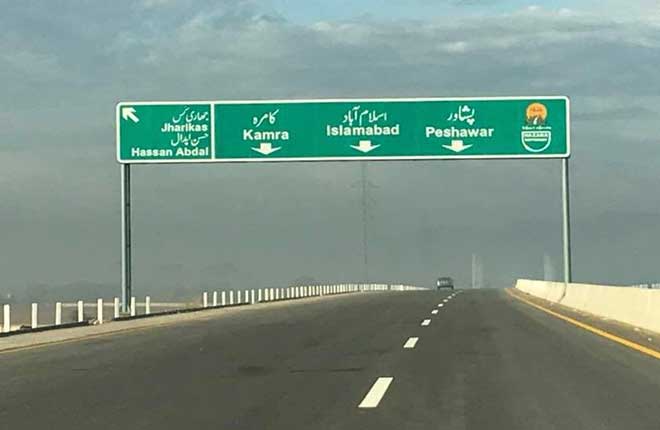 Drive safely!