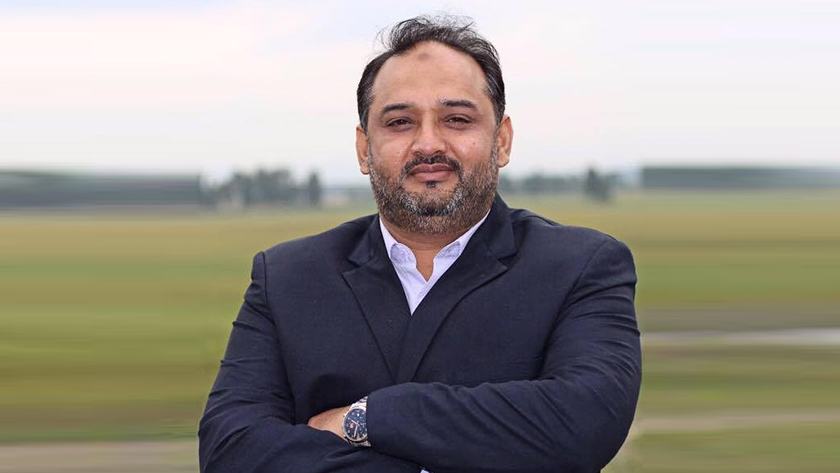 In conversation with Muhammad Ejaz – Country Manager Sales & Marketing Servis Tyres
PW: Please tell us about yourself and share a brief history of your organization?
ME: I am Muhammad Ejaz and I have been associated with Servis Industries Limited for more than 15 years. Currently, I am the Country Manager Sales & Marketing Tyre Division. The Servis tale goes back to 1941 when a group of young energetic college friends, Ch. Nazar Muhammad (Late), Ch. Muhammad Hussain (Late) and Ch. Muhammad Saeed (Late) from Punjab, Pakistan, joined hands together to translate their idea into reality. Today, the idea is known as Servis Industries Limited (SIL). The Servis Group has annual revenues of about PKR 20 billion and is the largest manufacturer of footwear, tyres, and tubes etc. and has been the largest footwear exporter of the country for the last 10 years. The company offers tyres for motorcycle, cycle, three-wheel vehicles (rickshaw) and light transport vehicles to cater to the need of the local consumer.
PW: Kindly express your thoughts on winning the Most Popular Bike Tyre Brand category in Pakistan?
ME: We were excited, of course, to be awarded the Most Popular Bike Tyre award in the People's Choice Awards conducted by PakWheels.com. It didn't come as a surprise. 'Servis Tyres' has enjoyed being the market leader in its category and has a TOM of around 88% as compared to its competition. Servis Tyres has always tried to be a result-oriented and profitable company by consistently improving market share, quality, diversity, availability, presentation, reliability and customer acceptance. We have always catered to a wide variety of customers from local to the international market, which is one of the primary reasons for this brand's highly coveted P.R among the masses.
PW: What are the factors that people prefer your product over your competitors?
ME: Our brand strategy differentiates us from our competitors and underpins our approach to product development. We continue to build a focused, segmented and differentiated brand portfolio and commit resources to a full range of brands deployed in the key industry areas that offer the most robust source of volume and profit growth. Servis Tyres is determined to provide the consumer with satisfaction through exceptional product quality, uncompromised road grip and to demonstrate that we are meeting our commercial goals in ways that do not compromise on quality standards.
PW: What plans do you have for sustaining your position in the market?
ME: Servis is a success story that would not be possible without the contribution of our customers and our highly qualified, dedicated and trained employees who have shared our incredible journey. Servis is a family of 9000 proud employees across Pakistan – fulfilling Servis's brand promise of top quality products for local as well as international customers. We have received accreditations from various international institutions including US Department of Transportation, Inmetro, Bureau of Indian Standard and E-mark. We take pride in providing the best quality products to our consumers which would evidently translate in meeting our commercial goals.
PW: What new products or services are you planning to introduce?
ME: Servis has always been committed to building a focused, segmented and differentiated brand portfolio. Pakistan has a great potential for growth and the China-Pakistan Economic Corridor has brought in new opportunities for its people. We are currently planning to launch Agri Tyres and Tubes for Tractor and Trollies in the near future.
PW: Your views for PakWheels.com? How is it revolutionizing the automobile industry in Pakistan?
ME: PakWheels.com not only gives important and comprehensive automobile knowledge but also provides a great online experience making it easy for people to buy and sell vehicles online. We have had a very pleasant experience working with PakWheels.com and hope to continue our partnership in the future. We wish PakWheels.com all the very best.