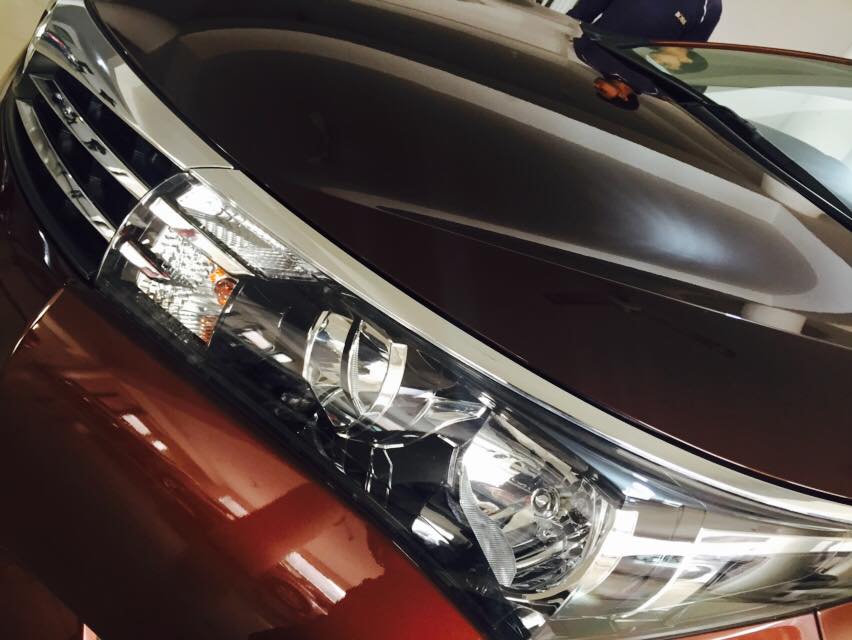 New color from Toyota Indus is on display at a dealership
We reported earlier that Indus Motor Company (IMC) is going to introduce 2 new colors to its vehicle line-up soon and the new colors would be at display at dealerships in Lahore and Karachi.
Earlier this morning, we spotted some photos of 1 of the 2 new colors on the Facebook page of Toyota Cantt Motors.
The new color that is being displayed on a Toyota Corolla 2014 is the Brown Metallic color. When we first got to know that Toyota Indus is introducing a shade of brown color, we thought it would be drab and boring, but when we saw the color on a Corolla, our perception changed. The color looks beautiful and it adds character on the new Corolla.
Here are some photos of the Brown Metallic color on the new Toyota Corolla 2014.