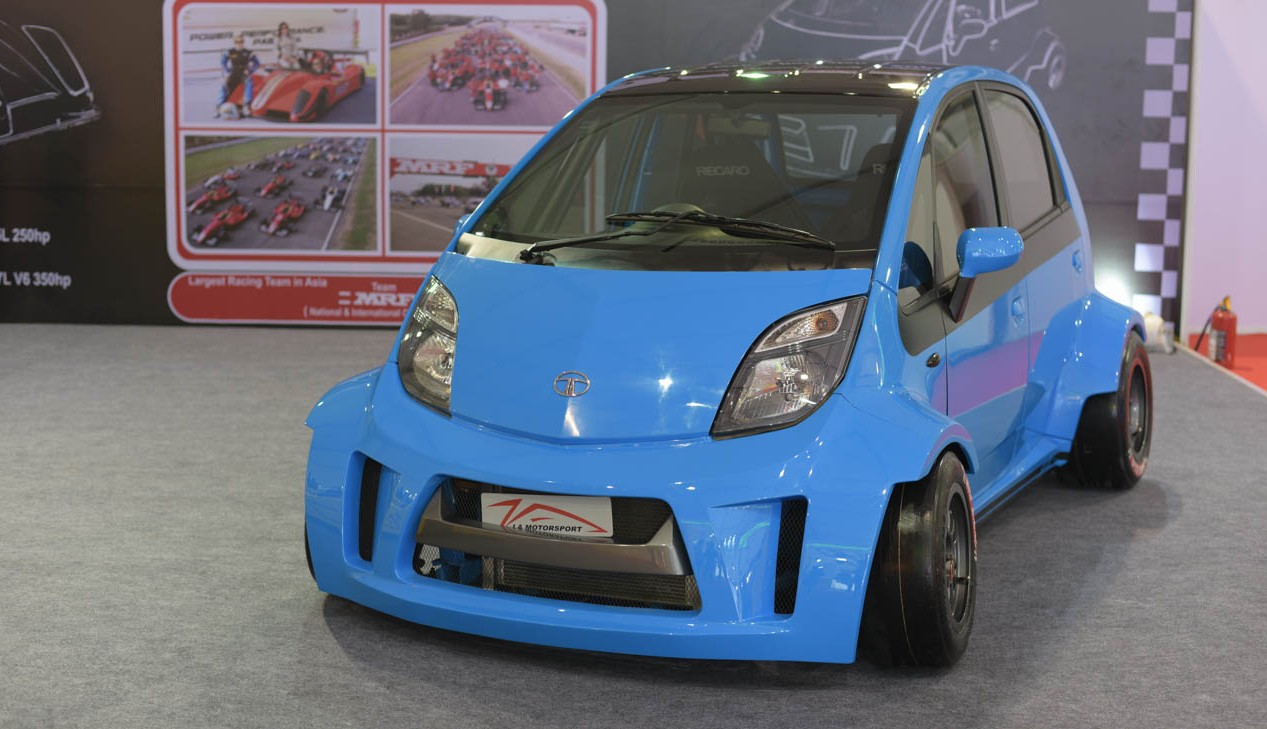 This 230 HP Super Tata Nano is one crazy car
The Tata Nano is a very practical, small and fuel efficient car which people use for traveling on the congested roads of busy metropolitans. The car comes with a 2-cylinder 624cc rear-mounted engine producing 37 hp at the rear wheels. The specific rear engine, rear wheel drive (RWD) configuration makes it an interesting contender for modifications like the Smart Car.
The people at JA Motorsport, who are responsible for making Formula Ford cars in India, thought the same. They took an ordinary Nano, took out the rear seats, slapped in a 1.3 liter turbocharged engine and made a Super Nano out of the ordinary Nano.
The Super Nano is based on a Tata Nano but features a full wide body kit, smoked lights, racing slicks, a bolt-on roll cage, carbon fiber interior, Recaro bucket seats, racing steering wheel with fully functional paddle shifters. Apart from those goodies, the Super Nano also sport a 1.3 liter turbocharged engine which produces 230 horsepower and is capable of taking the car at speeds up to 190 kmph.
Obviously, the chassis has also been strengthened to withstand the power and to hold the car on the road at such speeds, which is evident from the negative camber on the 13″ allow wheels. The brakes have also been upgraded with AP Racing Disk Brakes on all four wheels.
The Super Nano is not at all practical. Apart from being very small and only 2-seater, the whole job costs about INR 2.5million (around PKR 4 million). If you have that kind of money to spend on a track car, you have many other options available for mods.
Super Nano Image Gallery
---
Source: Indian Autos Blog