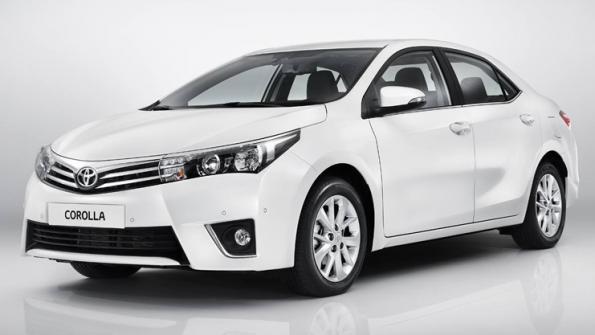 New Corolla 2014 to boost slow sales
According to Pakistan Automotive Manufacturer Association (PAMA), total sales of automobiles just saw an increase of 1% as the total sales stood at 136,888 units compared to 135,507 units in FY13. Accumulated sales in the last month of FY14, including cars, light commercial vehicles (LCV's) and jeeps dropped by 2% month on month to 12,081 units compared to 12,337 units in May 2014.
It is said that the sales slowed down because of the uncertainty in the import duty, which kept the buyers away from making any sort of decision. Similarly, it is also assumed that due to the upcoming model of Corolla, buyers are refraining to buy the old model. At the same time it is expected that the launch of the new model Corolla is going to add on some good sales.
Out of the three car makers, two introduced new models in the outgoing year. Atlas Honda Motors introduced Honda City Aspire and Honda CR-Z whereas Pak Suzuki introduced Suzuki Wagon R.
It is said that new Corolla model is going to boost the company's sale due to lack of competition in the same section. Another reason given by sources is that a strong Pakistani Rupee against Dollar and the Yen is expected to keep the cost of production lower, hence, lower prices and greater sales.
Among the individual team, Pak Suzuki sales rose by 3% year on year whereas Indus Motor sales witnessed a decline by a significant 10% year on year, probably because customers waiting for the arrival of the newer model. The only company that showed better performance is the Atlas Honda which recorded a growth of 11% year on year.