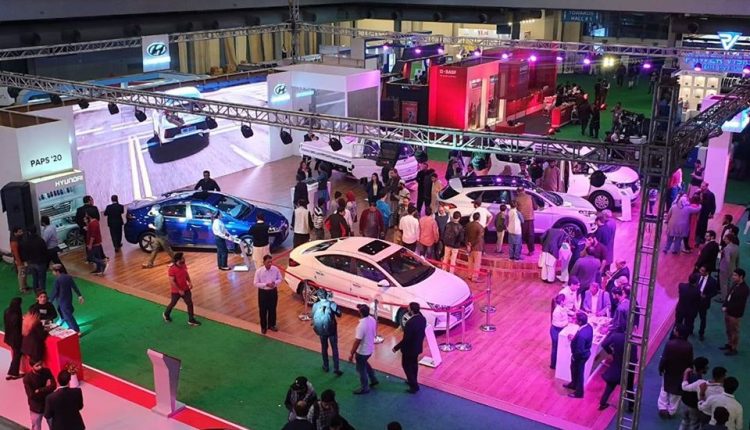 New Dates of Pakistan Auto Show (PAPS 2022)
We have two updates on the country's most celebrated auto event, the Pakistan Auto Show PAPS 2022. One that the show has been shifted to Lahore from Karachi. Two, the three-day auto show will be held from the 29th to 31st of July. 
The Pakistan Association of Automotive Parts & Accessories Manufacturers (PAAPAM) has decided to change the venue of the Pakistan Auto Show due to non-availability of space in Karachi. PAPS 2022 will now be held at Expo Centre Lahore.
Everything about PAPS 2022
The flagship show of PAAPAM has a 20-year history. Many local and international auto brands participate in the show and exhibit their vehicles every year. Thousands of visitors come to witness the latest auto industry wonders. This time, the show will be back after a long break, no thanks to the COVID-19 pandemic, and everybody's here for it.
PAAPAM General Secretary Ghulam Murtaza says many international automotive brands are already on board for PAPS 2022. Since it will be the first auto show after the government introduced the New Auto Policy (2021-26), the incentives of the policy have won the interest of many companies. 
He further confirmed that about 50% of stalls have already been booked. A large number of agreements will be signed during the three days. Rest assured, it will be the greatest auto show ever!
Ever since COVID-19 broke out in 2020, there have hardly been any auto events in Pakistan. PAAPAM had to postpone the Pakistan Auto Show three times. Initially, the show was scheduled for July 2021 but got delayed to November 2021 and then January 2022. The new dates are in July 2022, hope these are the final ones.
Speaking of auto events, PakWheels is hosting the Karachi Car Mela next month, in February 2022. We'll update you with more details on both shows; stay tuned!