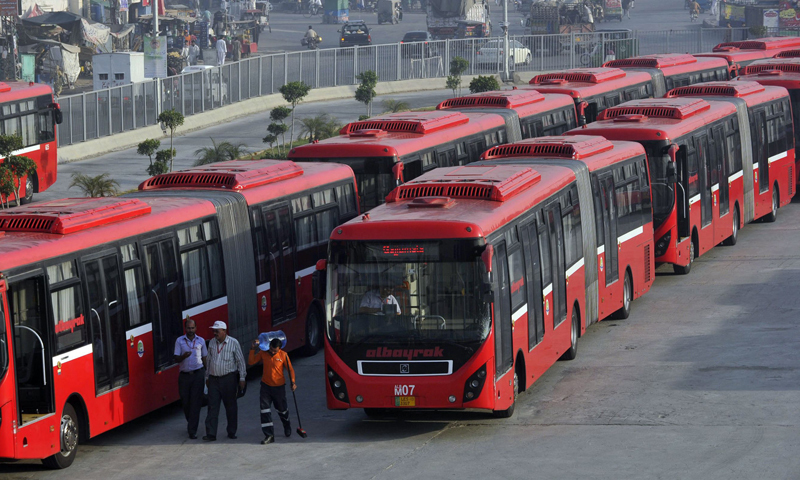 To make metro projects in Islamabad and Punjab more sustainable and less reliant on government's subsidy, the new coming government might remodel the metro project and also cut its subsidy, reports a local online media outlet.
The upcoming government's official said that, as of now, huge subsidies are being given and wasted on these metro projects, which is a burden to the government's treasury. There are different options which the new government will look into after coming in power, such as increasing the fare of the buses or running the buses on Bus Rapid Transit system (Peshawar-BRT) model to decrease its reliance on the subsidy, he added.
Unlike the Lahore or Islamabad metro service which is running on one route, the Peshawar metro will operate on 8 different routes catering to millions of commuters. It is to be noted here that the federal government alone is giving 2 billion in the form of subsidies to Islamabad-Rawalpindi metro buses on yearly basis.
Read Also: Orange Line Metro Train Project delayed again
Moreover, an official of Punjab Mass Transit Authority (PMA) said that in the coming days the number of commuters in Islamabad-Rawalpindi metro is expected to increase to 100% and to sustain the services, the government either has to increase the fare or provide more subsidy to Islamabad-Rawalpindi metro buses.
These metro buses are offering services to thousands of people daily, so the government should make regulations which are mutually beneficial to the national treasury and the people who are traveling through these metro buses.
Aside from the above-mentioned, the Lahore Orange Line metro project has been delayed once again and won't be running till March next year.
That's it from our side, drop your thoughts in the comments section below.