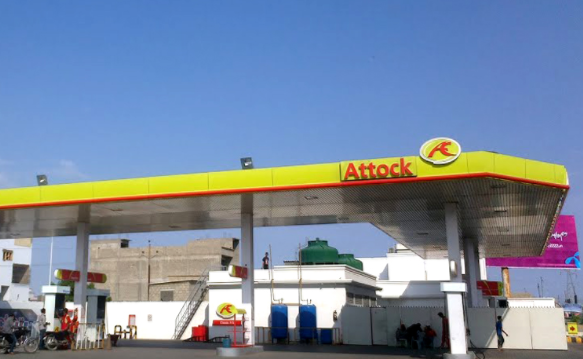 Net profits of Attock Petroleum has increased by 6.81% in the current financial year 2018.
In a notice sent to Pakistan Stock Exchange (PSX), Attock Petroleum has stated that the company's net profit has increased by 6.81% to PKR 5.65 billion in the current financial year that ended on June 2018 while, on the contrary, it made PKR 5.29 billion in the same period of the previous financial year.
Not only the net profit, but the Earnings per share of the company has also gone up to PKR 68.19 from PKR 63.89. Attock Petroleum's overall sales have also surged by 25.73% to Rs 216 billion in the FY18. While net sales of the company also hiked to 28.26% to Rs 177 billion.
Read Also: Pakistan State Oil profit plummets to PKR 15.46 billion
According to an industry expert, the results produced by Attock Petroleum are beyond expectation.
Aside from Attock Petroleum, Pakistan State Oil has also posted its profits and according to the data revealed by the company it's profit is down by 15 percent to PKR 15.46 billion in FY'18. The Earnings per share also dropped to PKR 47.42 from PKR 55.90.
Moving onwards, Pak Suzuki and Honda Pakistan both have also reported a drop in their respective net profits. Honda's profits declined by 50% for the quarter that ended in June 2018, whereas Pak Suzuki's net profit is down by 43% in the current quarter.
Stay tuned for the latest updates.