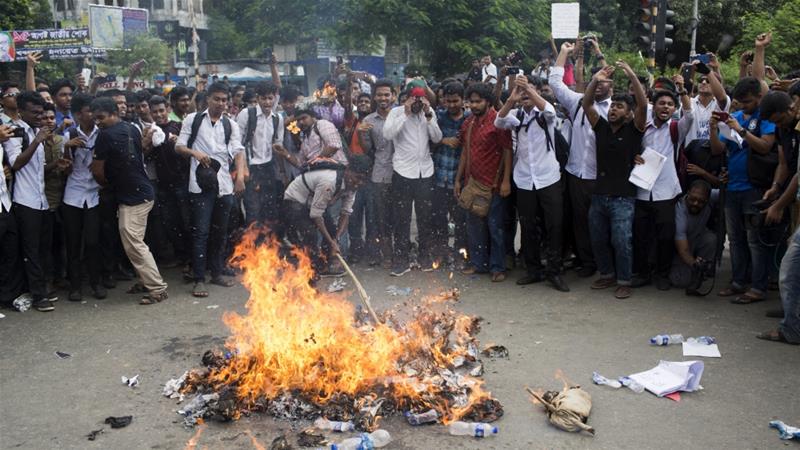 Bangladesh reconsiders capital punishment for rash driving causing death
According to the latest updates by the law minister, this Monday Bangladesh's Cabinet has decided to increase the maximum jail time for rash driving causing deaths from three years to five years. The reconsideration was planned after eight days of protest by Dhaka's students over the two teenagers who became victims to a speeding bus in Dhaka. The deaths of the two teenagers caused a spark among the local citizen forcing them to take to the streets and call out the authorities to fix up the mess.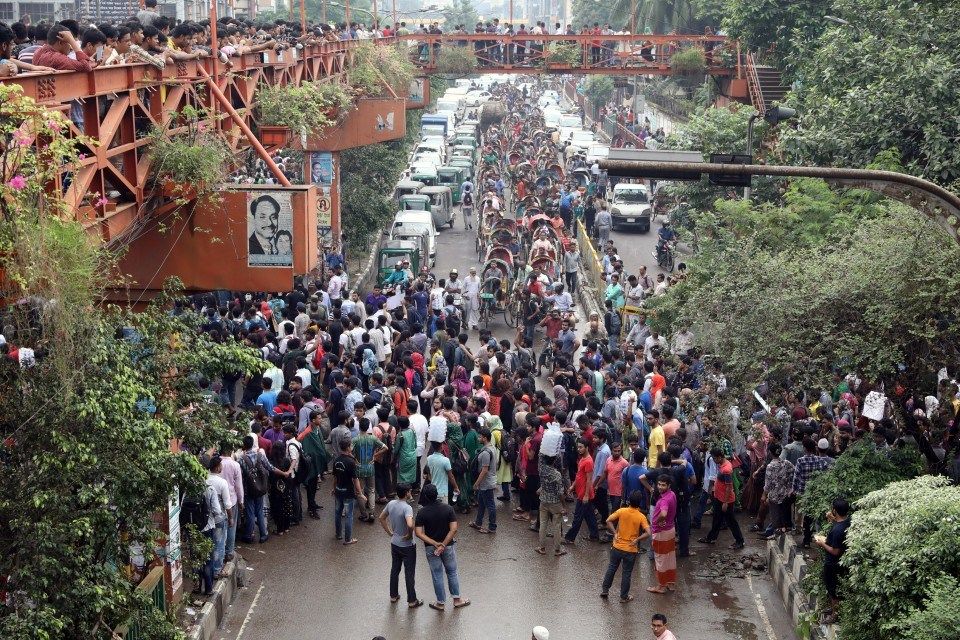 After a cabinet meeting chaired by Hasina, Anisul Haq, Law Minister of Bangladesh told in an interview that the proposed law dictates that the accused has to spend five years of jail time for negligent driving leading to death. Anisul Haq also added that deliberate running over of people will spawn the accused murder charges with the verdict being the death sentence. Since Awami League, Hasina's ruling party has an unprecedented majority, the parliament's approval of the new proposal to become law is considered as a mere formality.
On July 29th, two teenagers were run down to their deaths by a private transport bus. Now, a rare incident with two deaths usually wouldn't be enough to cause such chaos in the capital of Bangladesh, but these two deaths added to an endless string of traffic accidents caused by rash driving and were the tipping point where the college-level and university-level students couldn't help protesting the almost-nonexistent traffic laws any longer. By the 30th of July, the capital of Bangladesh was paralyzed by tens of thousand angry students who demanded changes to transport laws.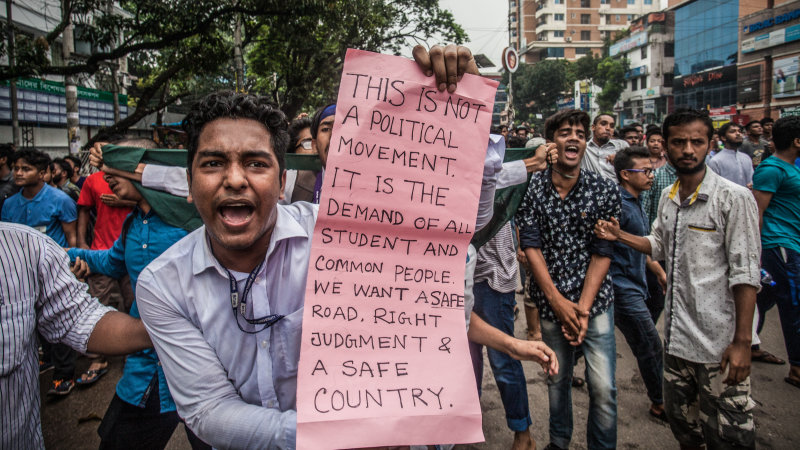 An unnamed official from the law ministry who had been briefed on the plans of the ministry told a local news outlet that an amendment was being planned which would increase the punishment given to rash drivers whose actions caused death.
Prime Minister Sheikh Hasina also addressed the issue by approving the cabinet meeting with the objective to reconsider some of the traffic laws. The Prime Minister who is about to compete in an election planned at the end of the year also said that her political rivals aimed to spark anti-government sentiment using the tragic accident as a pretext. The opposition, however, denied having any sort of involvement in the matter.