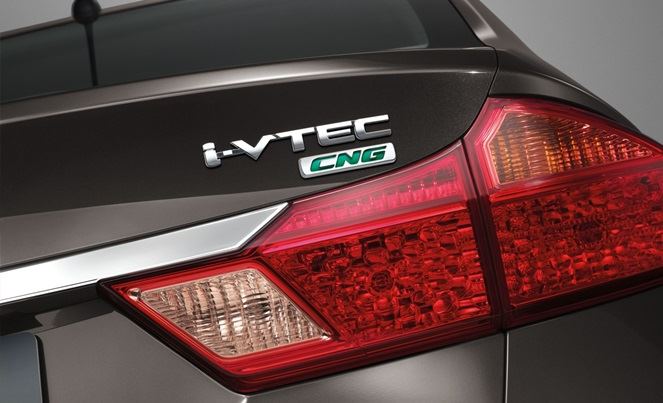 New Honda City CNG displayed at Thailand Motor Show
There's a perception here that Honda products don't go so well with CNG, in fact, anything below hi-octane would be unacceptable and you'd be thrown out of the secret Honda club. Even the Honda City in Pakistan has been avoided to use CNG, it may also be the reason how CNG is available on ridiculous intervals in a week, and Punjab would go without CNG for the next four months.
But when we talk about alternate clean fuel in the developed world, CNG is one of the cleanest options thus far, for the environment. Honda Thailand introduced City CNG in August earlier this year, and at the Thailand International Motor Expo 2014, City CNG was showcased to the public with a 65-liter CNG tank, updated suspension, strengthened structure, and a safety lid which prevents reverse flow of CNG while the tank is being refilled.
The Honda City CNG has the same 1.5 liter iVTEC petrol engine which on petrol produces 118 HP and 145 Nm. of torques however, when you switch over to CNG, the car then produces 100.5 HP and 127 Nm of torque and, also to note here that you can have either a 5-Speed manual or the CVT automatic transmission.
Pakistan has yet to receive the new City which was expected this year, however, a facelift version was introduced in its stead.