A new bespoke collection has just been rolled out by the giant Rolls-Royce – the Wraith 2-door luxury coupe is literally adorned by a headliner which looks exactly like an array of shooting stars. This one we are talking about right now is the Wraith Luminary Collection which is more aptly a limited collection as only 55 of these are said to have gone under production.
Also Read: Rolls Royce all set to launch a new SUV
The headliner which stands out with all its stardom is what has given this limited collection its name and very rightly so. It has been made from handwoven configuration of 1,340 fiber-optic lights which are made to resemble the night sky full of shooting stars. This would take approximately 20 hours to configure and according to a recent statement by Rolls Royce, eight shooting stars fire at random, mostly over the front seats.
Let's start by shedding this luminous light on the exterior of the car which shouts luxury in all its aura. The outside is painted with a Sunburst Grey with rich Saddlery Tan-colored lines hand painted along the bonnet and side body. This has taken its inspiration from the "the heady shade of the golden hour's sunrays" and also perfectly compliments the interior of the car and the same has been touched upon in the center of the wheels.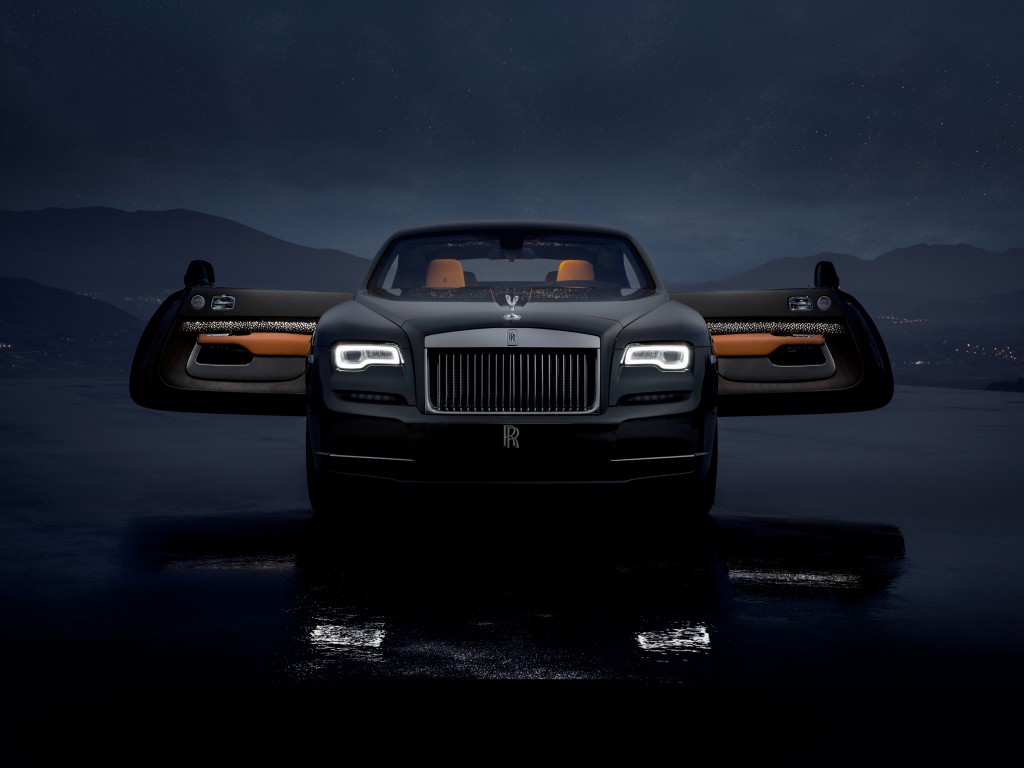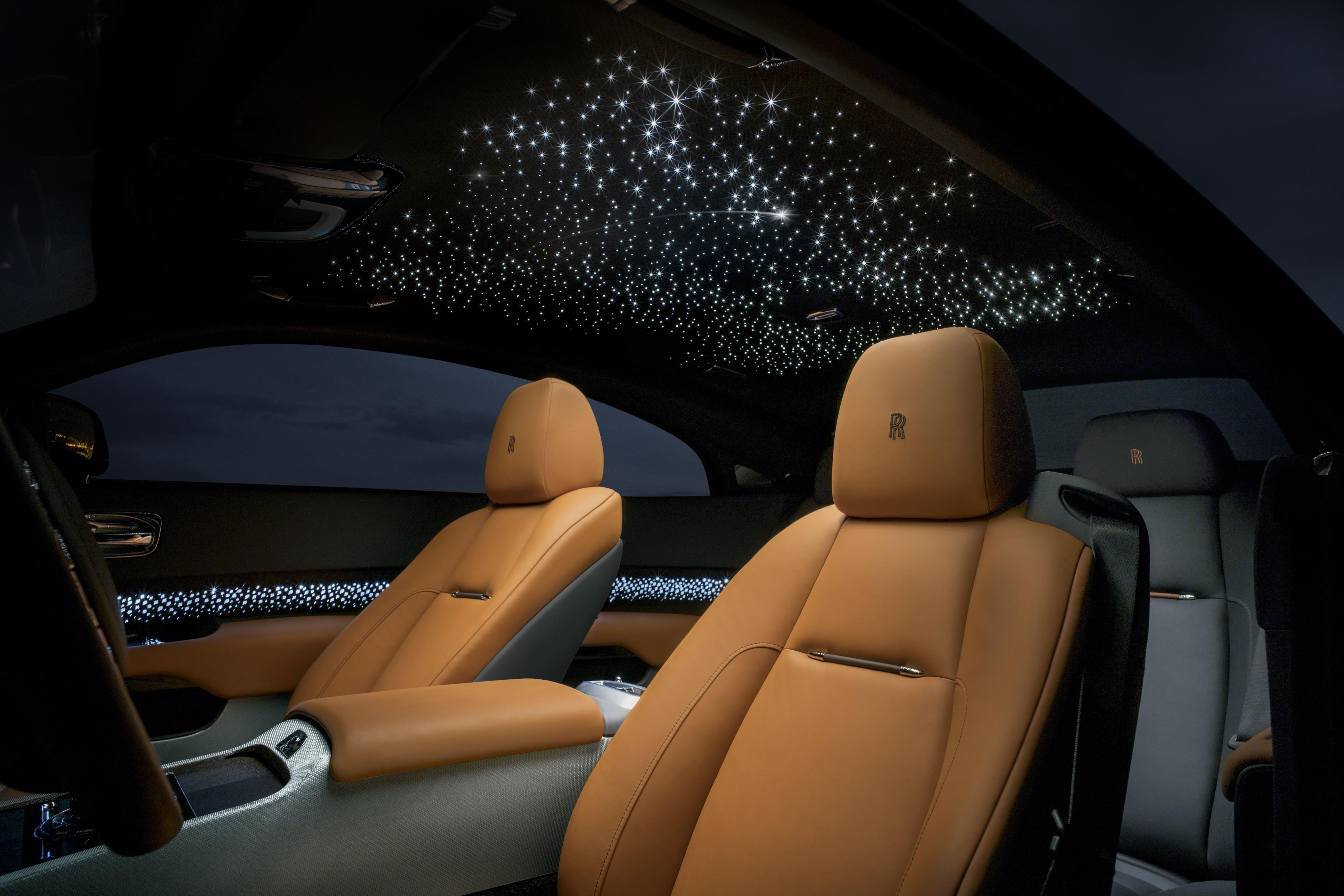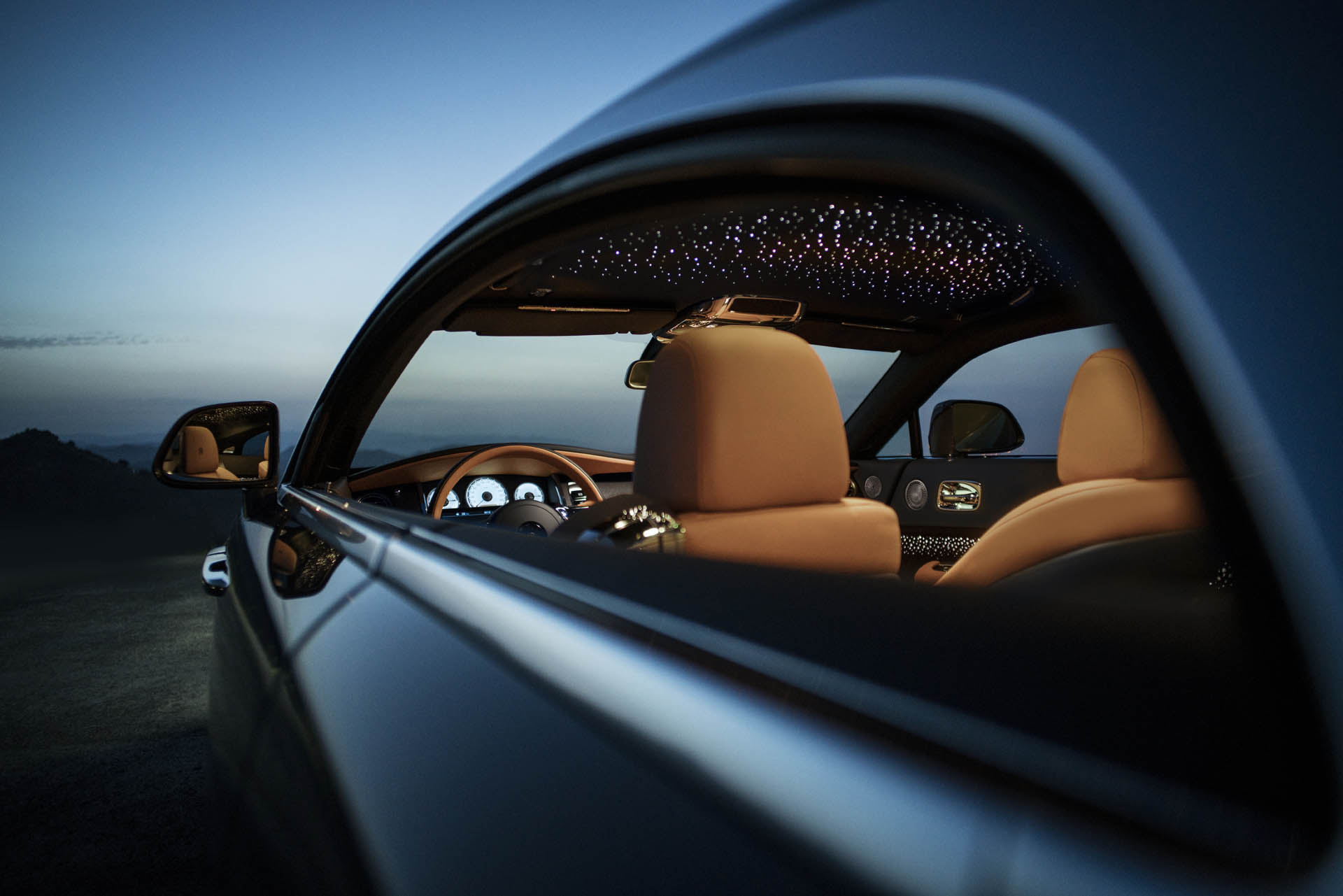 Moving on to the interior of the car, the cockpit seats are the same signature trimmed with tan leather while the back seats are a contrasting Anthracite leather or an available Seashell color for the leather which are matched by a two-tone steering wheel. The piping and stitching of the seats also comes in contrast to this, combining the two colors in perfect harmony.
Another new addition to this luxurious vehicle is the introduction of the hand-woven stainless steel fabric. This is a fairly new technique for luxury goods and in the Wraith collection it has been used for the center console and door panniers.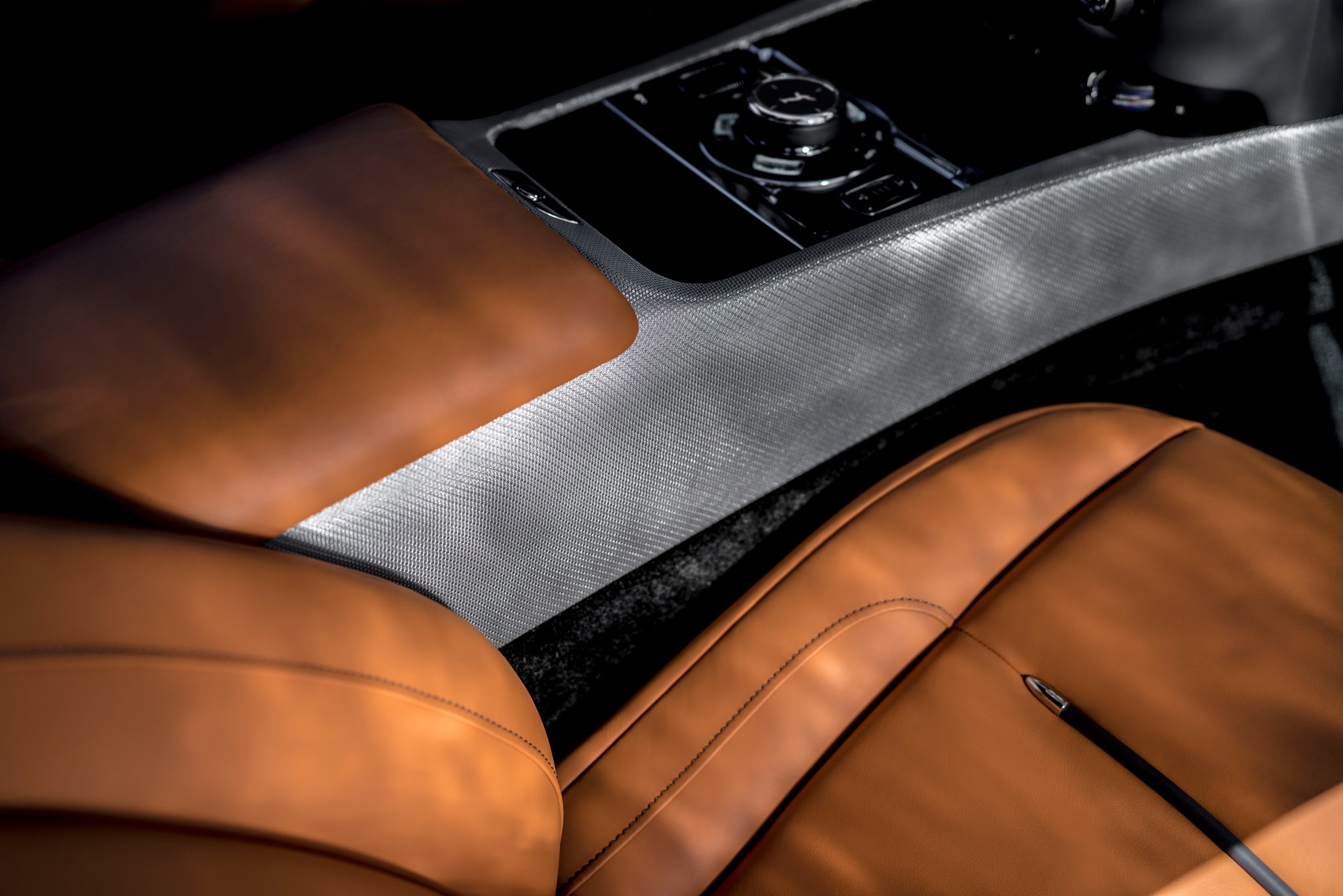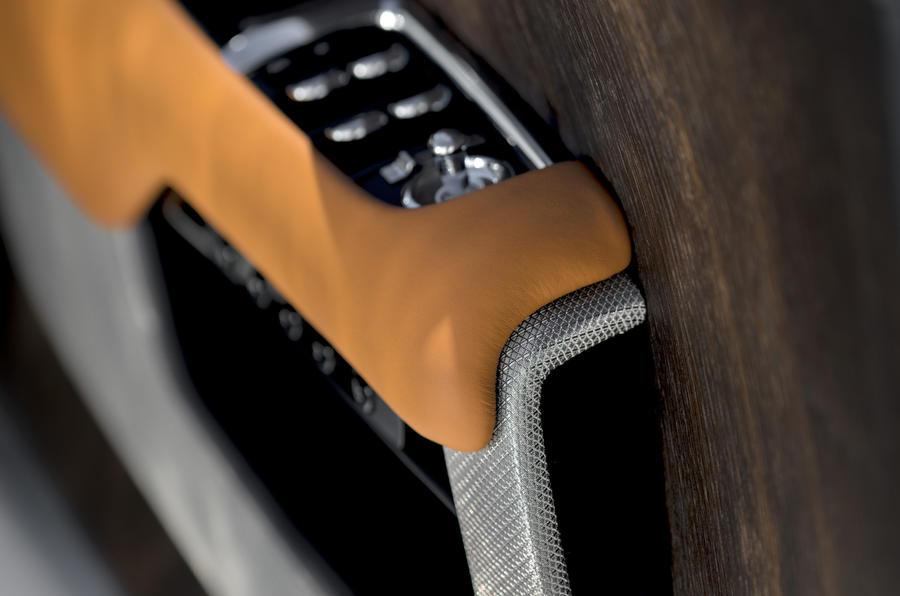 As perfectly explained by the luxury marque, "Linked to the controls of the starlight headliner, the cabin's veneer surrounds Wraith's occupants in an ambient glow of light." Which explains what it truly feels like inside the cabin which has a depth of color from Tudor oak wood veneer which has been sourced from forests in the Czech Republic for a more dark and grainy finish.