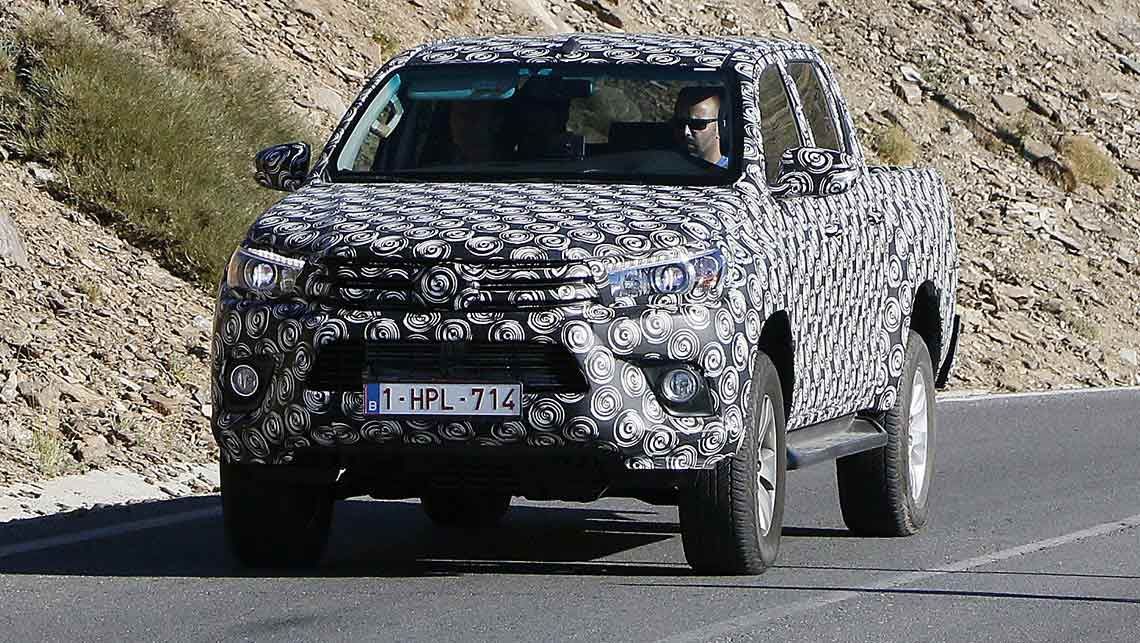 Next Generation Toyota Hilux Pictures Leaked
How many cars can you think about which has a whole war placed after its name? The Toyota War between Chad and Libya. NATO Special Forces also then moved from their Humvees to Hilux or Tacoma as the car was just indestructible however, in Pakistan. Hilux Champ hasn't completely been able to get a 5 star reputation and the imported Vigo still has the lead and we wonder why.
Regardless, whether it be Hilux Champ or Vigo, both are quite amazing machines but there's a new one coming soon. And the pictures have already began to appear on the internet.
Expected to be launched this year as a 2016 model, the pictures were leaked by Greek AutoBlog which shows an all new front end and new rear lights and no other information is available at this point but Toyota Hilux is purposeful vehicle and looks will always be secondary for it.
This is the picture of the Thai Hilux shared between a lot of countries except the US, so this is what you're getting here whenever it comes.