Islamabad: July 17, 2019, Ministry of Communications, National Highway Authority has issued performance details from August 2018 to June 2019, according to which, total revenue of Rs. 43326.30 million is collected during 2018-19. 
In a Press Release, it was made public that NHA collected revenue of Rs. 43326.30 million in 2018-19. The
Audit recoveries were recorded Rs. 7015.42 million and this was due to the implementation of more advanced E-billing/bidding system. Due to this system, it has been possible to be more transparent about the recordings and revenue collection by NHA. 
Taking a look back for the year 2017-18 only revenue of Rs. 28645.46 million was collected, comparing it to this year's revenue of Rs. 14680.84 million than there is a massive jump of 51.25% in revenue collection. Similar story continues, in accountability head where total audit recoveries of Rs. 7015.42 million were made in 2018-19, while sadly in 2017-18 no audit recoveries were made at all. For the year 2018-2019 NHA also managed to launch an anti-encroachment drive thanks to which a total 3347 encroachments were removed and resultantly recovered 448.25 Kanals land. This recovered land comes to a total of Rs. 2503 million. NHA also holds the credit for panting 757926 trees along the highway & motorway under their Clean and Green Pakistan Programme, this surely deserves an appreciation.
Mobile apps are an integral part of modern life and they play an important role in the progress of organizations and companies, NHA acknowledged this part also for the year 2018-19 National Highway Authority (NHA-IS FRIENDLY HIGHWAYS) and National Highways & Motorway Police (HUMSAFAR) have launched mobile applications. These applications are used to share information/progress of all ongoing projects as well as live info to facilitate commuters on daily bases.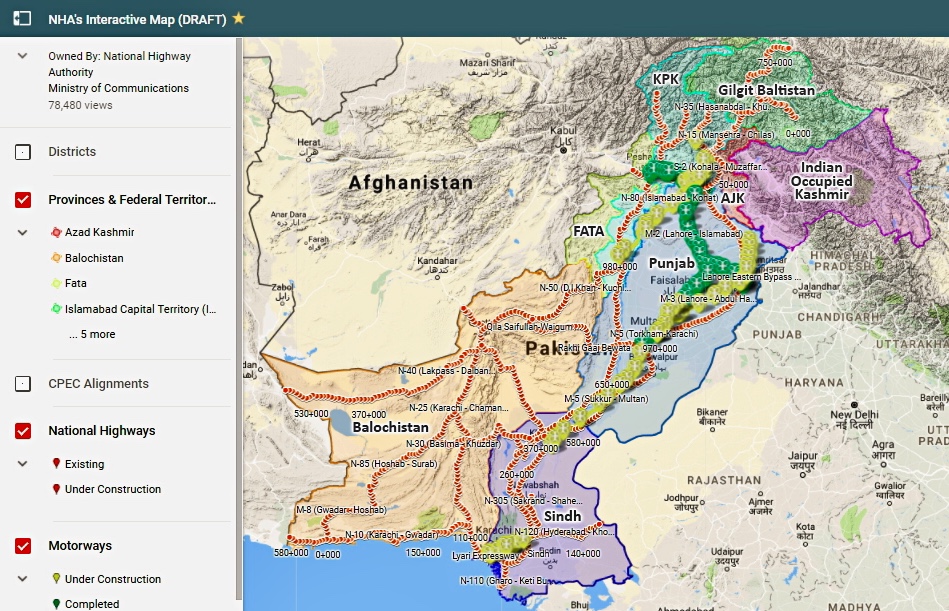 Implementation of the geographic information system is another positive milestone by NHA which will help prepare digital data of entire NHA's Right of Way (RoW) that is expected to be completed by December 11, 2020. Various other projects include an E-Billing project to convert payments of development projects through electronic mode is already under progress. Its also expected to see Hakla-D.I Khan Motorway Project (CPEC Western Route) on E-Billing mode as a pilot project on July 30, 2019. According to NHA, they believe in maintaining transparency so with that view in mind various road-building schemes, a system for E-Tendering/Bidding of NHA's procurement has been started which is also expected to be completed by the end of this year or early next year. While a total of 1188 km Road projects have also been realized to make the commute better.
That's it from our side, drop your thoughts in the comments section below.