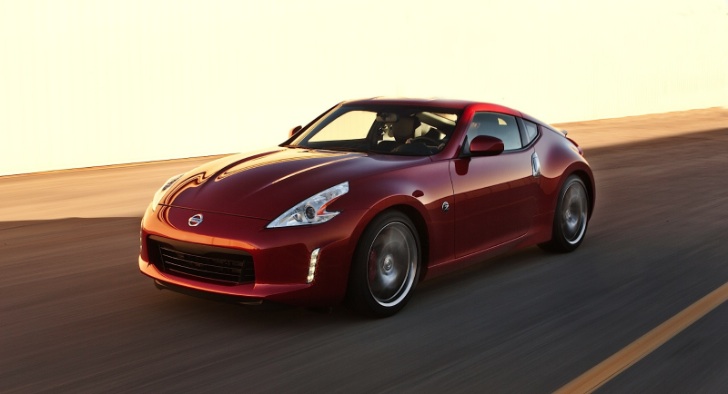 Nissan 370z face-lift for 2013 revealed
Nissan had given hints to auto-media about a possible a update ready to be given to the 370Z for 2013 model year and today, it has revealed the photo gallery with all those updates.
The new model has been revealed just a day before 2012 Chicago Auto Show where the new model will debut physically.
On the looks front, the 370Z now has a new front fascia with vertical LEDs, a set of 9-inch aluminum-alloy wheels on the Sport package models and 18-inch alloy wheels for the regular coupe, some red paint on the brake calipers as standard and two new colors – magma red and midnight blue. The upgrades will be ready for the US market by June this year.
"Since the original 1970 Z was first introduced our goal has always been to keep the design moving forward. The changes for 2013, though subtle, go a long way in enhancing its dynamic appearance inside and out," said Al Castignetti, vice president and general manager, Nissan Division, Nissan North America
The updates for the new model year include:
• Refreshed front fascia with vertical LED daytime running lights
• Red reflector added to rear fascia (replaces previous black center cover)
• Revised 19-inch aluminum-alloy wheels (Sport Package equipped models)
• New 18-inch wheels for 370Z Coupe
• Red-finished brake calipers (Sport Package equipped models)
• Dark-finish fuel gauge trim
• Euro-tuned shock absorbers (Sport Package equipped models)
• And two new exterior colors – Magma Red and Midnight Blue