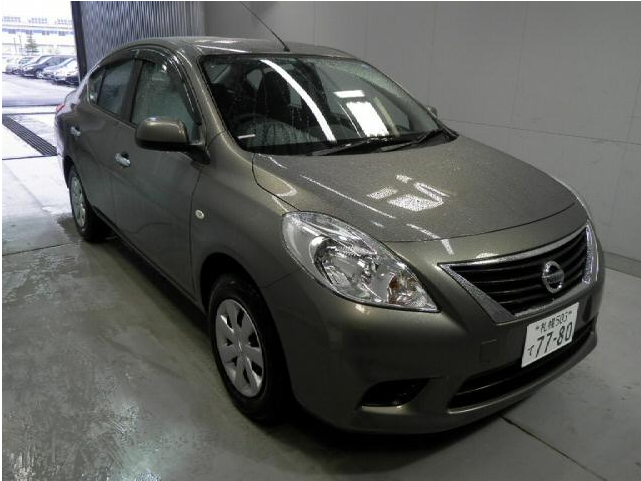 Hybrid cars though are getting popular in the country due to their fuel efficiency but most of them are hatchbacks in Pakistan as most people look for a sedan for a family car. Due to various custom duty implications and variation in specs by main manufacturers; imported sedans are rarely seen on the roads these days.
To illustrate, the smallest engine in most the popular Toyota Corolla Axio now is 1331cc. On the other hand there is one custom slab for cars up to 1300cc i.e, $12000 and from 1301 to1500cc is the next higher slab with a fixed duty of $16900. Toyota Axio and Vitz with a 1331cc engine therefore fall in 1500cc slab and minimum custom expenditure for 2012 model comes to Rs 1,375,000 and the total exceeds well beyond 2 million. This limits the options for buyers when looking for a sedan below Rs 1.7-2 million.
If we slightly go back in past, we will recollect there used to be Nissan Sunny; a popular sedan with generally good fuel efficiency. Gandhara Nissan assembled this car for few years but suspended manufacturing due to unknown reasons as it has also been suspended by Nissan in Japan.
As a replacement, Nissan in 2012 released 1198cc Latio, which is the Japanese market name for a subcompact sedan unveiled by Nissan as the Sunny, but sold under several different names in the export markets. Nissan Latio, model code N17 utilizes the Nissan V platform and weighs less and has gained more legroom compared to its predecessor. It uses the same 1.2-liter engine as the Nissan March (Micra), with a fuel consumption of 5 L/100 km (56 mpg), and has either a five-speed manual or a continuously variable transmission (CVT). The 1198cc HR12DE engine produces 79 bhp (58 kW) and 106 Nm (78 lb ft).
The car's dimensions are 4425 x 1695 x 1400 mm thus making it 65 mm longer than Corolla Axio. Looks are very sporty with a drooping boot and aerodynamic front. Interior is spacious, and comes in 2 trims, basic 'X' with manual air-conditioning and upper 'G' trim is equipped with climate control and key less entry. Maintenance is easy because of popularity of erstwhile Sunnys' and presence of Nissan workshops all over country. Spare parts these days are not a problem due to computerized inventory maintained by major parts outlets.
As it falls in the lower custom slab (engines up to 1300cc), total custom duty on a 2012 model is approximately Rs 930,000/- hence an X trim good car will cost around Rs 1,600,000/- within reach of buyers looking for an affordable sedan. Overall an excellent choice for imported car lovers with limited budget.