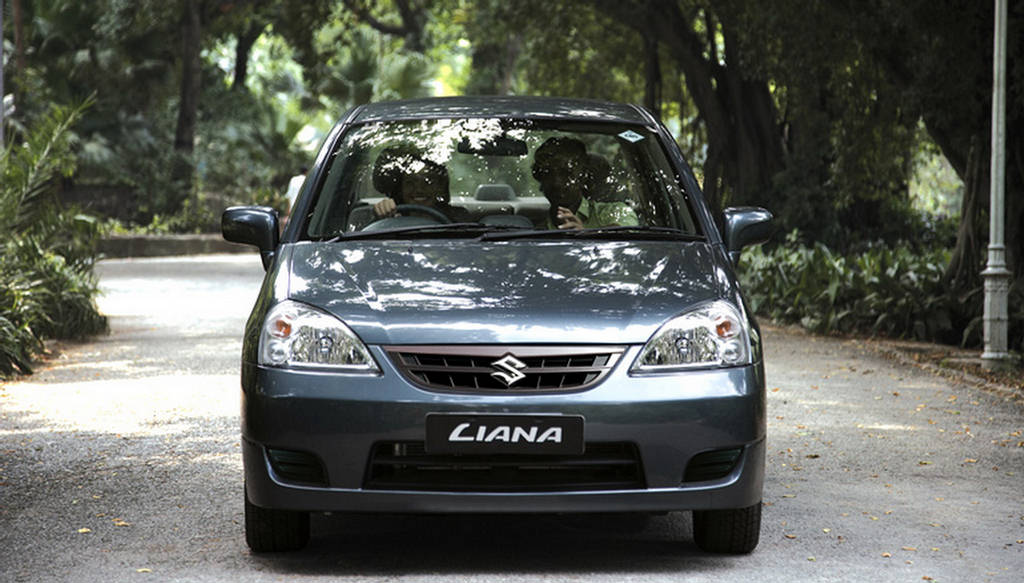 Suzuki Liana Is Better Than Honda City…
Main accidental, chassis strength in shambles, 8 shades of paint – each one specific to a different panel, 250,000 kilometers driven, duplicate registration book, interior as if it is made from the rags of a homeless, electronics messed up, engine breathing its last and suspension which makes the car sway like an alcoholic all over the 5-lane Kashmir Highway.
That is the Honda City iDsi you get in 600,000 Pakistani rupees.
What if I told you that you can get a similar sized sedan, a few years newer, with just a couple of panels touched up, strong engine compression, less than 80k on the clock with interior still smelling new, kept with utmost care and suspension as herculean as an arabian mare's legs – all for a similar price?  'Yes. Please. Now!' – I hear you say.
What if I told you that I can make you reconsider your decision with just one word – Liana.
Arguably the most hated car in Pakistan, it was Suzuki's jab at Xli and City. And it failed miserably. Extensive marketing campaigns were run, exclusive leasing options provided to promote Liana but all went in vain. There were a number of reasons for its failure as a new car with close to a million rupee price tag, but that is not the scope of this blog. The question is – does slashing down half of its price make it any better?
Yes, it is downright ugly. Yes, it is still a Suzuki. Yes, it has some understeer issues, and it can't be run flawlessly on CNG. On the plus side, the interior is very decent, the boot space is very generous, there's ABS in the LXi version and the car is known to grip to the road better than its bloated shape would suggest. The LXi also comes with a decent sound system, and the 1300cc engine isn't bad on fuel economy either. Did I mention the only working theft prevention in Pakistan – immobilizer? And to top it all, it can be had for almost half the price it was available for a few years ago.
Now let's come to the maintenance. I'm not going to beat around the bush – the maintenance isn't cheap, atleast not as cheap as a Honda City iDsi. However the concept of cheap maintenance has changed over the last couple of years with the introduction of Kei cars in mainstream market. Used headlights, for instance, of some of the 660cc imports cost as much as 28,000 rupees a pair. Catalytic convertors cost no less either. Even for the locally assembled cars, things aren't always as inexpensive as they seem. A good G10 for your awaami Suzuki Cultus will set you back up to 70,000 rupees. So yes, maintenance isn't exactly cheap, but cheap maintenance is slowly becoming a tale of the past overall.
Getting back to the initial choice – we have two cars, a battered and shattered Honda City buying which may get your phonebook soon filled with entries like "Amjad Axle wala", "Ahmed Car AC", "Basheer bhai head gasket" and "Tony poshish", OR a Liana, which in the common ownership tenure of 3 years would not bother you with anything except regular oil changes.  Tough choice innit?
There aren't many less than 10 years old sedan options in the sub 600k budget at this moment. And that makes Liana a very strong contender.
Can the worst car 10 years ago be the best car now? Can the most hated car of the last decade be our wisest choice right now?
Is an excellent Suzuki Liana better than an effed up Honda City?
Click here to see used Suzuki Liana cars for sale in Pakistan