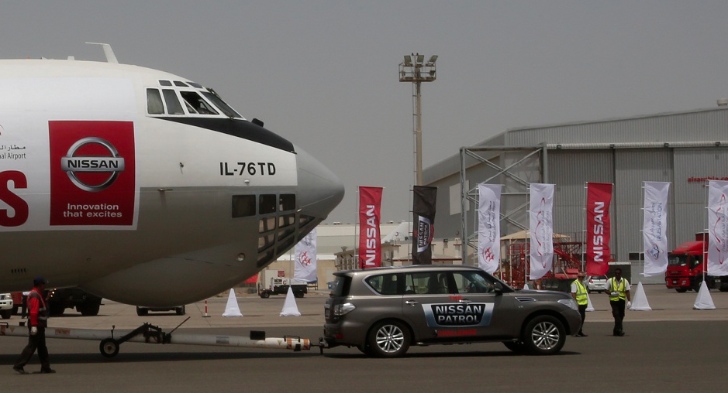 Nissan Patrol pulls a 170-ton cargo plane to set a new world record
If you remember, Toyota Tundra pulled a 145-ton space shuttle through a town in U.S., and boy was it a feat to remember but only because the record breaker was done on one of the most hottest places, and also under  the scorching heat of the sun, so it doesn't look like frenzy as everyone looked through from the shade.
So a fully filled cargo plane was stranded in the middle of the Sharjah airport and they had to remove it quite quickly as it was disturbing airport traffic. Nissan jumped on this opportunity and offered that allow their new V8 Patrol to do the honors, and gladly, Sharjah Airport officials did allow them.
And successfully it pulled the 170.9 ton cargo plane for 50 meter setting up a new Guinness World Record for the "Heaviest aircraft pulled by a production car".
Like the Tundra, Patrol was equipped with a special, heavy duty hitch (tow bar) that was used to pulled the aircraft without any modifications to the vehicle.
The V8 that was powering the Patrol is a 5.6 liter V8 engine which produces 400 BHP and 412 torques which was enough to do the job.
Samir Cherfan, managing director of Nissan Middle-East said that, "Today Nissan celebrates another landmark day in the Middle East with its second Guinness World Record in eight months. When we began this project we encouraged the people of the Middle East to dream up the next and ultimate challenge for the Hero of All Terrain, Nissan Patrol. The Guinness World Record for Nissan Patrol achieved here motivates us to ensure we deliver 'Innovation that Excites' in everything we do in the Middle East region."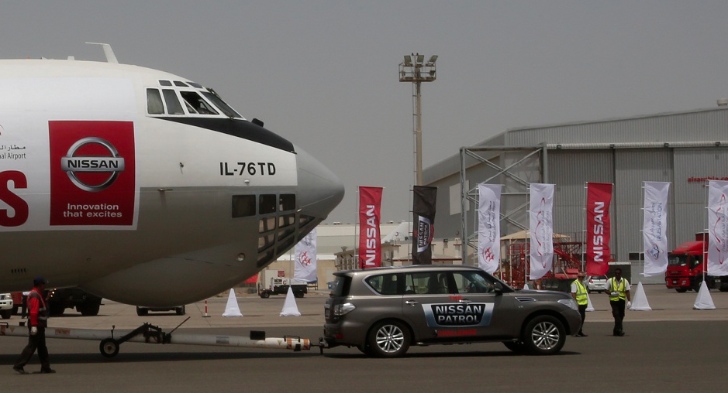 If you know a way to covertly browse and watch videos on youtube, than use this link to watch the video of Nissan Patrol setting up a new world record.