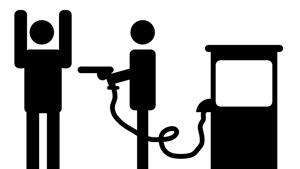 OGRA recommends complete ban on CNG for use in private cars
The Oil and Gas Regulatory Authority (OGRA), put forward a proposal infront of the National Assembly Standing Committee on Petroleum and Natural Resources recommending that only rickshaws, taxis and public buses should be allowed to run on CNG, while all private cars should be transferred to petrol.
The recent CNG loadshedding and increase in price per kg of CNG was part of a strategy to end the use of CNG as a fuel in private cars. Minister for Petroleum Dr Asim Hussain, earlier this year presented the government's plan to gradually phase out CNG sector in a time-frame of couple of years, however, it seems like the government has increased the pace of it's plan and may just ban sooner.
The Standing Committee of the National Assembly agreed to OGRA's proposal and has said that a six-month deadline be given to the users of CNG to switch to Petrol or other alternatives.
The committee also urged to the CNG association to reopen their filling stations assuring them that tax tariff of stations and other industries will be made uniform.
However, prices of other alternative, LPG are not even governed and are ridiculously high.