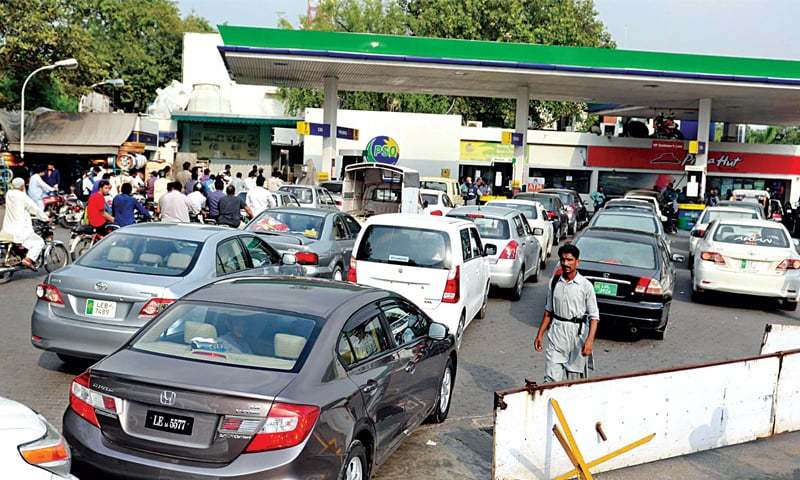 In the latest development, oil tankers' operators have agreed to call off their strike after assurances by the federal authorities to fulfill their demands.
Negotiations between the government and the associations of oil tankers remained successful as the oil tankers have agreed to end the strike.
The petrol crisis turned worse on Wednesday as most of fuel stations dried up due to disruption in the supply of petroleum products in different parts of the country.
After the failure of the talks between the OGRA and the associations of oil tanker owners, fuel supply remained suspended for the third consecutive day, triggering panic among motorists who were seen scrambling for petrol at fuel stations.
The All Pakistan Oil Tankers Owners Association (APOTOA) and Oil Tankers Contractors Association (OTCA) had jointly given a strike call for indefinite period on Monday, disrupting the supply of petroleum products from Karachi to the entire country in protest against what they called stringent regulations relating to fitness of their vehicles and fines by the Motorway police.
APOTA chairman Yousuf Shahwani said that the talks with government had failed and the tankers strike will continue. He further mentioned that they presented a list of demands and the government refused to accept it.
Accusing the National Highway Authority (NHA) police of highhandedness, he said that they deliberately fined and persecute oil tanker drivers.
Earlier, Shahwani said that the Oil tankers pay three-months advance taxes to the government but in return they get no relief. In addition to all this, the Motorway Police have been imposing unwarranted penalties.
So it was a successful negotiations between both of them.