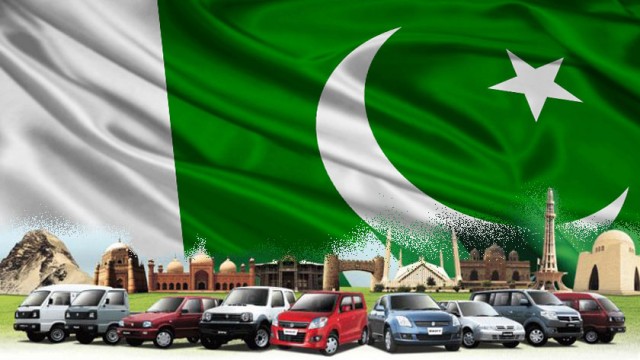 Pak Suzuki increases the prices of its cars by up to PKR 90,000
Pak Suzuki has increased the rates of its cars by up to 7% from January 2020.
As per our credible sources, the company has increased the price of Alto VXR by PKR 90,000 and that of Alto VXL AGS by PKR 80,000. There seems no justification as to why the company has increased the prices, however, get ready for the price hike. See the complete list below:
Suzuki Car Prices
Models
New Price – PKR
Previous Price – PKR
Increase – PKR
Percentage
Ravi
999,000
941,000
58,000
6.16%
Bolan
1,099,000
1,050,000
49,000
4.67%
Bolan Cargo
1,040,000
990,000
50,000
5.05%
Wagon R VXR
1,605,000
1,540,000
65,000
4.22%
Wagon R VXL
1,695,000
1,625,000
70,000
4.31%
Alto VXR
1,398,000
1,308,000
90,000
6.88%
Alto VXL AGS
1,598,000
1,518,000
80,000
5.27%
Swift DLX NAVI
1,995,000
1,905,000
90,000
4.72%
Swift AT NAVI
2,140,000
2,050,000
90,000
4.39%
This is not the first time the company has increased the prices of its vehicles. In 2019 alone the company raised the rates multiple times keeping in view the depreciation of rupee against the US Dollar and FED taxes imposed by the government.
Pak Suzuki is a major contributor to the overall car sales of the country due to its entry-level and mid-range cars. However, the discontinuation of its 30-year old Mehran raised several questions regarding the company's future sales. The iconic model of Pak Suzuki held on to a large portion of the overall car sales of the company in the local market. The automaker immediately launched its 660 cc Alto as an alternative to Mehran, which didn't disappoint at all. Ever since its launch, the company had sold more than 4000 units every month, apart from August 2019, when it sold 3435 units of Alto.

The overall sales of Pak Suzuki have decreased by 31.31% in November 2019 as compared to its corresponding period last year. Similarly, the first five months of FY 2019-20 have observed a decline of 30.06% in car sales of Pak Suzuki on year on year basis. Also, note here that the company has not yet observed any non-production days during this period, as in the case of other automakers in the local market.
That's it from our side, drop your thoughts in the comments section below.