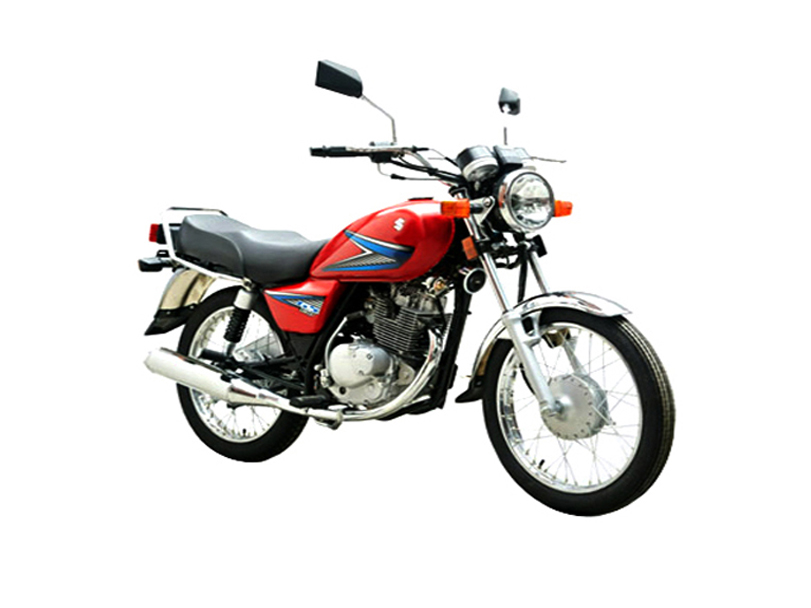 Pak Suzuki increases the prices of its bikes for December 2019
One of Pakistan's local bike sellers, Pak Suzuki, has hiked the prices of its bikes from December 2019 by up to PKR 8,000/-.
The company has sent a circular in this regard to its dealers across the whole country. In the notification, it is also mentioned that the prices are subject to change without notice, and the price at the time of delivery shall apply. Any government tax applicable will be charged to the customers. Read below: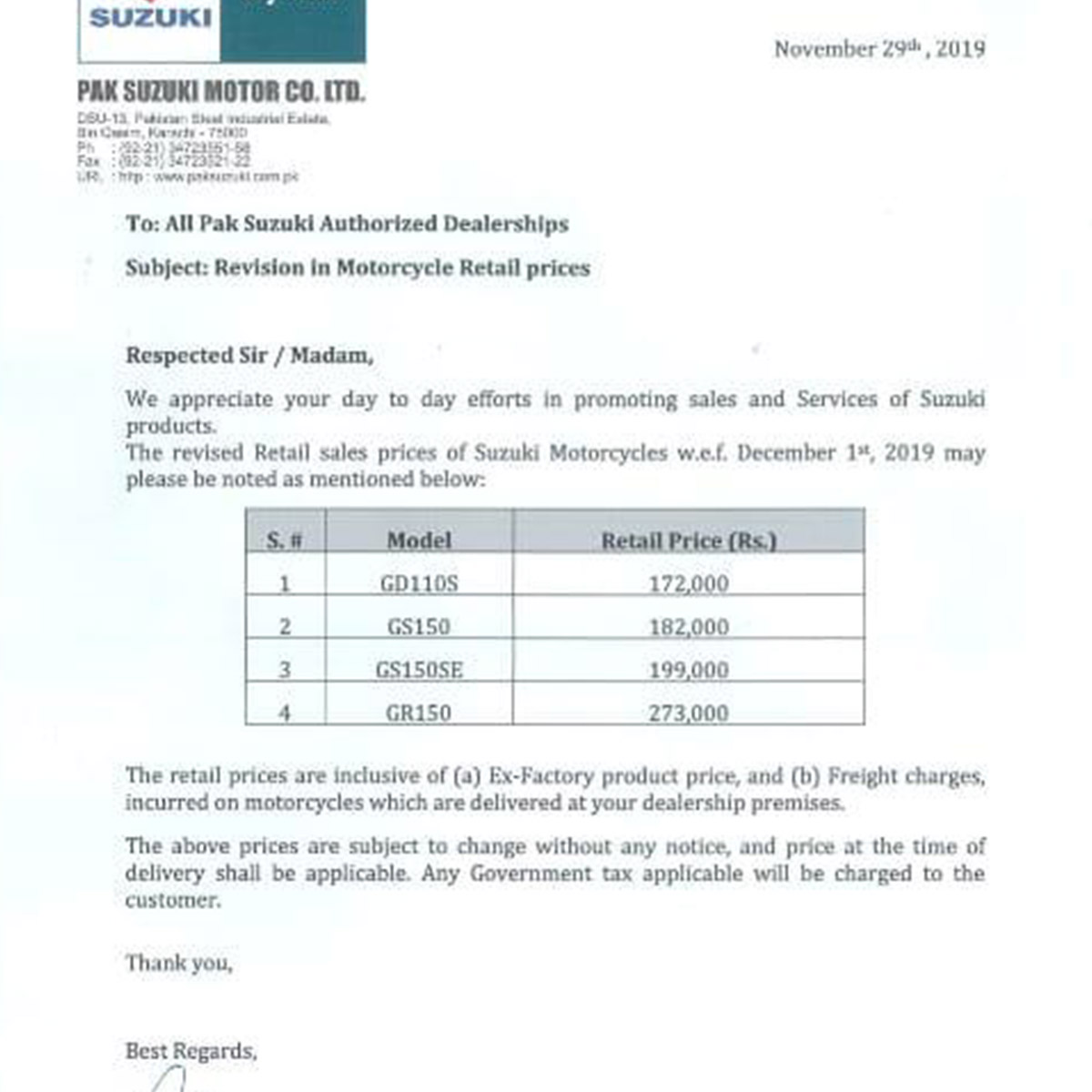 The company has not revealed why it increased the rates of its bikes. The previous prices are as follow:
Suzuki GD110S: PKR 168,000
GS150: PKR 178,000
GS150SE: PKR 194,000
GR150: 265,000
Aside from Pak Suzuki, Atlas Honda also increased the prices of its products, see them below:
CD70: PKR 75,500/-
CD70 Dream: PKR 79,500/-
Pridor: PKR 101,500/-
CG 125: PKR 125,500/-
CG 125S: PKR 148,500/-
CG 125S SE: PKR 150,500/-
CB 125F: PKR 172,500/-
CB 125F SE: 174,500/-
CB 150F: PKR 214,500/-
For all automotive industry related news, stay with PakWheels. Let us know your opinion in the comments section. Meanwhile, you can visit our bike parts store.