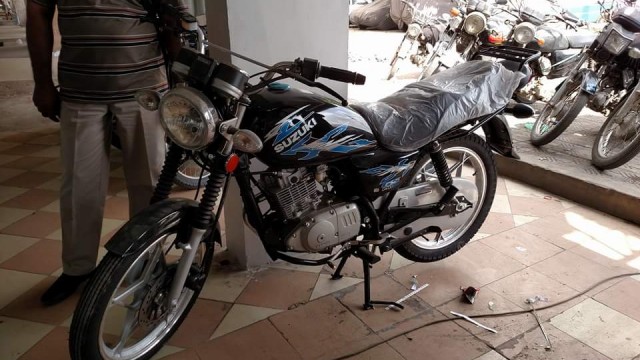 Pak-Suzuki Introduces a New Version of GS150 Motorbike
It's official, Pak-Suzuki has introduced an upgraded version of Suzuki GS150 motorcycle. The new version is named as GS150 SE (Special Edition). An official letter from the company was released on 6th of September 2016, which featured all the upgrades in the new GS150 SE. This letter was addressed to all the Pak-Suzuki authorized dealers.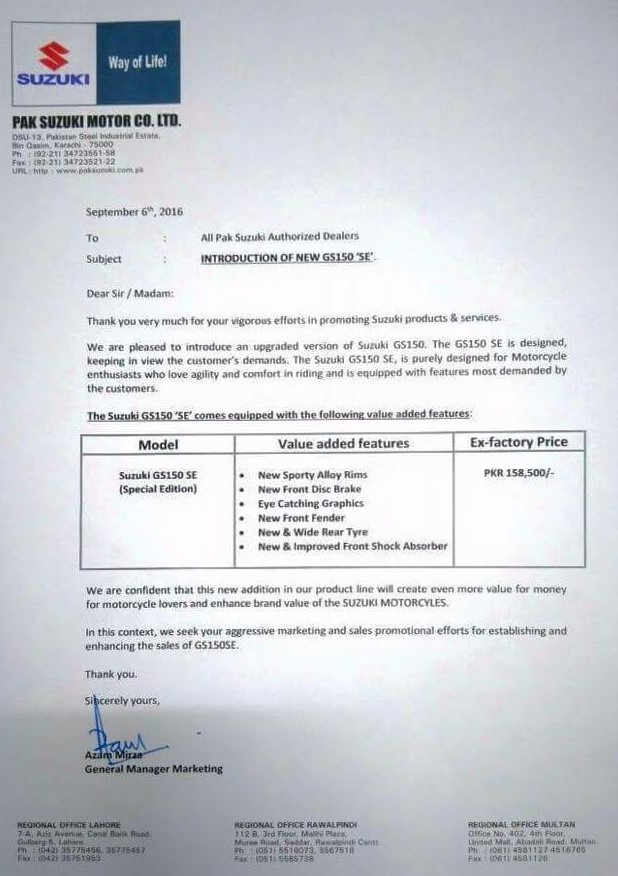 The upgrades in the new GS150 SE (Special Edition) include:
New front disc brake
New Graphics
New front fender
Alloy Rims
New Front shock absorber
New Rear Tire
Apparently, the price tag has also been increased for this bike. The Ex-factory price for the GS150 SE is PKR 158,500, which is PKR 25,000 more than GS150.
I will admit that GS150 is a good bike but it looks old, which in my opinion should be addressed by Pak-Suzuki. As an example I would like to mention the Road Prince Wego150 and Keeway RKS150 Sport, which look and give the feel of well-crafted motorbikes. Although both Keeway and Wego have a price tag of PKR 185,000+, but in my opinion both these bikes present modern looks, sensations, performance and riding experience.
What do you think about this move by Pak-Suzuki? Do share your feedback with us!