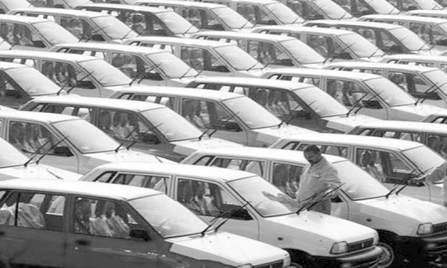 Pak Suzuki might move its assembly plant out of Pakistan
Electricity crisis didn't seem to improve and it was essential for the industries to run, but priorities of many managers and owners of industries located in Karachi shifted towards the security situation as it was deemed even more uncertain and fragile. It has far more devastating consequences on the industrial production and operation than load shedding.
Pak Suzuki as sources said, is working on moving out its assembly plant to Bangladesh due to load shedding and security uncertainty while the later has more influence on this move by PS.
Pak Suzuki exports Ravi pick up and Liana to Bangladesh along with several other components and Bangladesh, given its recent reputation as being stable, a lot of other companies are also considering to move to Bangladesh, Sri Lanka and other countries as they provide security and electricity.
Industrial production has remained suspended for more than 30 days in 2011 so far at the Korangi Industrial Zone due to strikes and protests therefore; local industrialists are forced to move out their businesses.
While Pak Suzuki success in Pakistan owes to lack of options amongst the buyers however Pak Suzuki is a major assembler in Pakistan providing jobs and also exporting vehicles to various countries and if it ever moves out, than this will be a major blow to Pakistan's economy and the vehicle price, which will rise phenomenally as added costs, such as freight will be added.