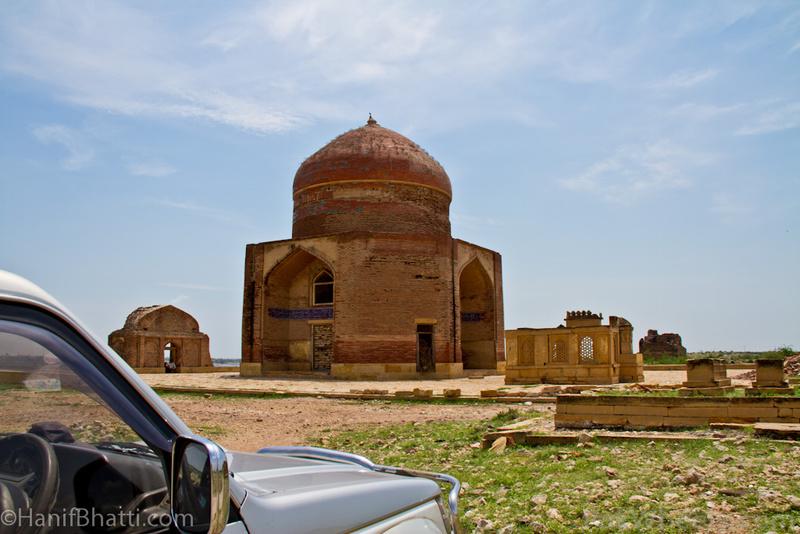 Day trip to Makli – KalaKot Fort – Haleji – Bhambore
Pakistan is rich in almost everything except leadership and vision and it is exactly why the Kalan Kot Fort's bricks by which its walls were built lay scattered on the ground as far as you can see. The only building left standing of the fort is the Mosque, well ¾ of it.
Built by Samma Dynasty who ruled parts of Balochistan, Punjab and Sindh from their capital in Thatta from 1335-1520 AD were finally replaced by the Arghun Dynasty however, they did leave their marks with breathtaking architecture.
Living in Karachi, it took us quite a while to decide the places we can see in a day's trip and not get bored. The security condition of Balochistan didn't allow us to go places there however The Cave City, just a bit ahead of Bela which comes after Hub was feasible but the flood has cut off the access routes to the Cave City hence sites within Sindh remain our best pick.
Nagarparkar or Ranikot was our first plan but the floods has cut them off so we decided to use the National Highway and go to Makli than just a few kilometers right of Makli was Kalan Kot Fort followed by Haalayji Lake which is a man made lake and finally Bhambhore.
Rain was expected but none of us expected the enjoyment in it had cast on our day trip would be this phenomenal – totally jawsome and astonishing.
Enjoy the pictures and a word of advice, plan your trip in close coordination with rain and the greenery throughout the places you go would leave you mesmerized in the beauty of these archaeological sites.
For more pictures, follow the topic on PW Forums: Makli – KalaKot Fort – Haleji – Bhambore – Libra