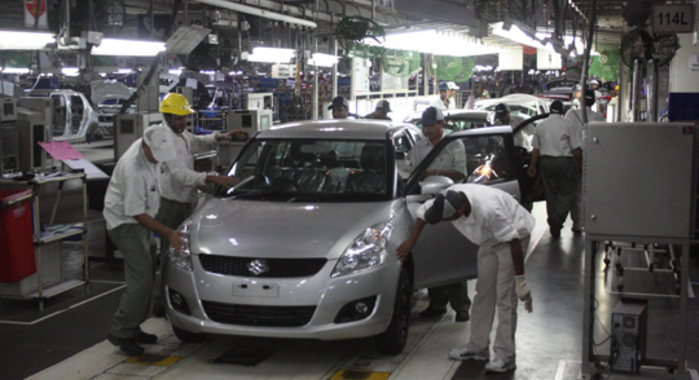 Pak-Suzuki Reveals its Plan to Install Another Manufacturing Plant in Pakistan
The Managing Director of Pak Suzuki Motors Hirofumi Nagao called on the Finance Minister, Senator Mohammad Ishaq Dar here on Thursday. Sources have revealed that during the meeting the MD discussed his company's plan for future investment in Pakistan. Apparently, the MD of Pak-Suzuki has remarked that the corporation is ready to invest $460 million in Pakistan to expand its base of operations and install another manufacturing plant in Pakistan. It is being estimated that once the legalities of this decision are complete, the new project will be completed within a 2-3 year timeframe and the production at this plant might start by the end of 2018.
In the latest development, the Finance Minister has asked the Managing Director of Pak-Suzuki to submit a complete plan with all the details to process the request in accordance with prescribed codal formalities/ rules and procedures. Furthermore, the Minister remarked that Pakistan had been ranked 2nd choicest place for investment in the world by Japan External Trade Organisation (JETRO). This turnaround is all a result of Pakistan's improving economy, macroeconomic stability, and energy infrastructure and security situation; stated Finance Minister, Ishaq Dar.