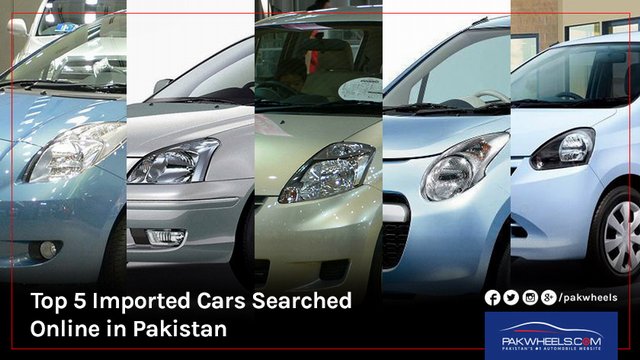 2016's Top 5 Imported Cars Searched Online in Pakistan
Second in the series of top 5's. This time we have a look at the top 5 imported cars searched on PakWheels.com. Since the advent of the Japanese cars in Pakistan, the public's perception has changed towards small, economical and safe cars. Let's be honest, Japanese cars have to offer more as compared to the locally manufactured cars. However, the boom of Japanese cars has been visible in the small-economy and hybrid vehicles as compared to entry or medium level sedans. So it is natural that four out of five cars in this list will comprise of economical cars. Without any further ado, let's go ahead and skim through this list:
#5: Toyota Premio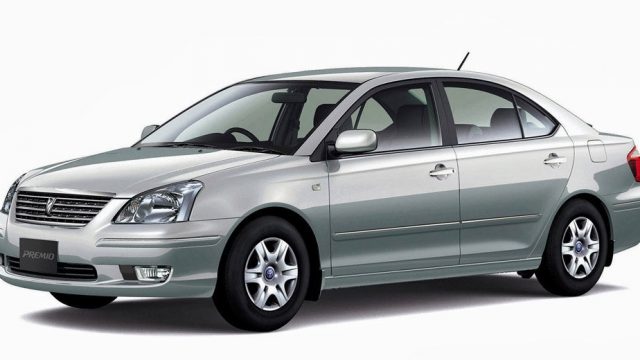 Toyota Premio was launched in the December of 2001 and was meant to be a replacement of much beloved Carina and Corona cars.
The second generation of Toyota Premio was launched in 2007. Although the outer dimension were kept the same as the previous generation, the interior however was slightly larger. All second generation Premios were equipped with smart entering system. Initially, Toyota introduced 1.5 and 1.8l engine for the second generation at first but in 2008, a 2.0l version was launched as well. The new engines had slightly higher output than their previous iterations.
1.5l producing 109 BHP
1.8l producing 135 BHP
2.0l direct injection producing 155 BHP
#4: Toyota Passo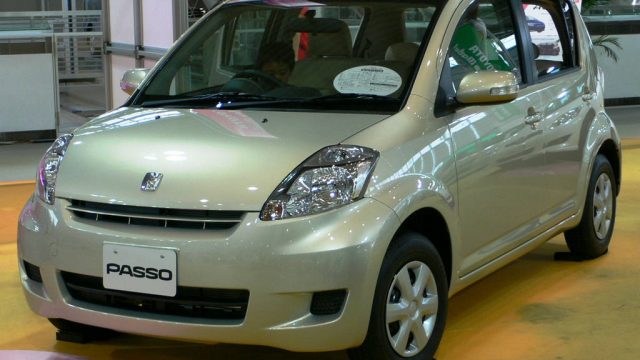 Toyota Japan introduced a face-lift of its on-going model, Passo car in the 3rd quarter of 2014. The car features a 1.0L 1KR-FE with 71HP/68 Ib-ft of torque but with significant internal improvements such as higher compression ratio, optimized valve timing, 37% thermal efficiency increase over the out-going model and a newly designed air box assembly with a redesigned filter and pipes.The car with a 1L engine comes with a CVT transmission. The facelifted model makes you want to have a second look at it. The rear all-LED tail lights are a treat to see at night time with all 24-LED bulbs shining bright giving the car a more expensive sort of a touch.
#3: Daihatsu Mira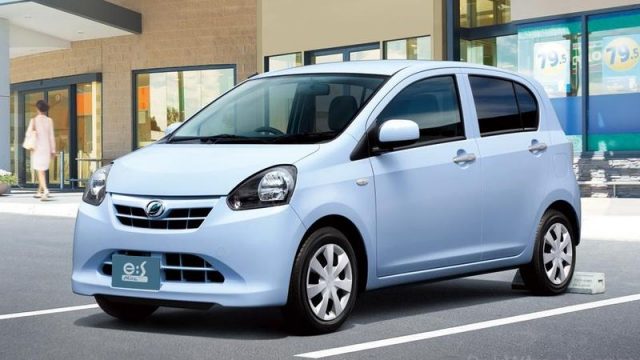 The current shape Daihatsu was launched in 2006 and is in its 7th generation. The car features a 3-cylinder motor, but it is available in both a 660cc engine and a 1000cc engine. The 3-cylinder 660cc engine makes 58 hp whereas its turbo variant makes 63 hp. It is also available with a automatic or a manual transmission.
Mira car has soft lines and curves. The front end doesn't look as straight and edgy as the new Alto. Also, Mira is available in both 3- and 5-door body style options. There are options of both front-wheel and four-wheel drive options. One can find Daihatsu Mira 2015 between Rs. 10 lacs to 12.5 lacs depending on variant and car condition.
#2: Suzuki Alto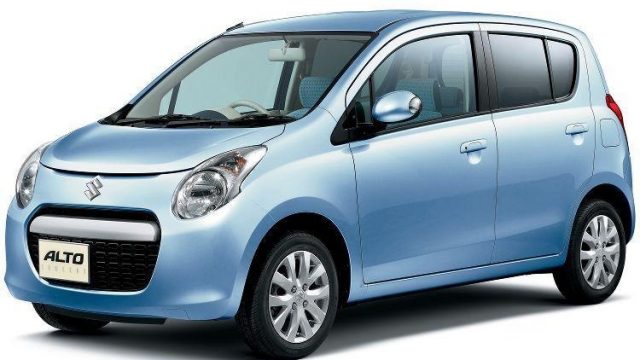 Suzuki launched the new Alto in Japan at the end of 2014. It features a 3-cylinder R06A 660cc motor developed by Suzuki and delivers incredible fuel consumption of 37 km/l in Suzuki's testing cycles. The car also comes with a turbocharged engine and option between both manual and a CVT transmission.
In terms of styling, the car has a very boxy shape and looks like a nod to the original Suzuki FX. It has a similar boxy design and stubbed front end like its forefathers. The car has pretty different design than most of the kei cars of today. Sides are also pretty plain and straight. The rear boot lid has a straight cut in the middle dividing rear windshield and metal sheet. You now get PVC fenders in front instead of regular metal. A 2015 Alto model can be found around Rs. 11 lacs.
#1: Toyota Vitz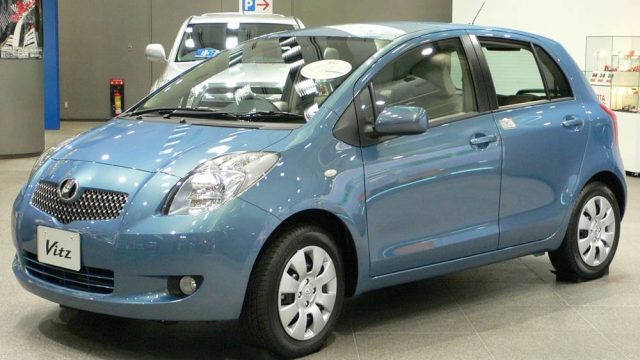 Vitz is a subcompact hatchback manufactured and sold by the Japanese automaker Toyota. Vitz comes in both 3- and 5-door variants. Currently, Toyota Vitz is in its third iteration. The first generation (XP10) lasted from 1998 to 2005. The second generation (XP90) was launched in 2005 and later discontinued in 2010. And the latest generation (XP130) was launched in 2010 and is in production for now. It has been offered with 5-speed manual and 6-speed manual, 4-speed automatic, and CVT gearboxes.Toyota's main goal was to bring down the drag coefficient of the car, hence the round and slick shape.