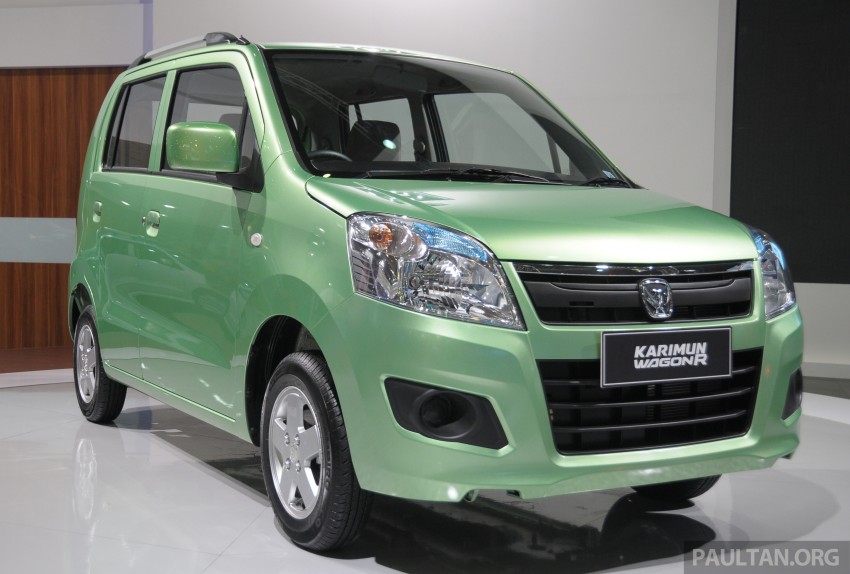 Pak Suzuki imports Karimun Wagon R from Indonesia
Its official folks! Alto will be replaced by the Indonesian version of Suzuki Wagon R called the Karimun Wagon R. The first batch of Karimun Wagon R will be dispatched from Indonesia which will include 48 units to Pakistan tomorrow (November 28) and eventually, the number will grow to 500 cars and then possibly a 1,000 will be imported from Indonesia by Pak Suzuki as Indonesian Suzuki executives have revealed.
Indonesian news sources have revealed that the Suzuki Indomobil have received the relevant certification from Ministry of Industry, Indonesia to produce and export the cheap and environmentally friendly Karimun Wagon R to Pakistan.
This news comes after we revealed that Indus Motors will also import and later assemble the Indonesian Toyota Etios Valco.
The reason for delay to manufacture and export these LCGC (Low Cost Green Car) was that Suzuki was late to receive the certification while Honda, Daihatsu and Toyota received the certification for the new LCGC earlier.
We've known forever that Pak Suzuki intends to bring the Wagon R instead of Alto but which one, that we know now.
The Karimun Wagon R is sold with a tagline of SUPER which abbreviates to Spacious, Useful, Practical, Efficient, and Reasonable which means that there's plenty of room inside.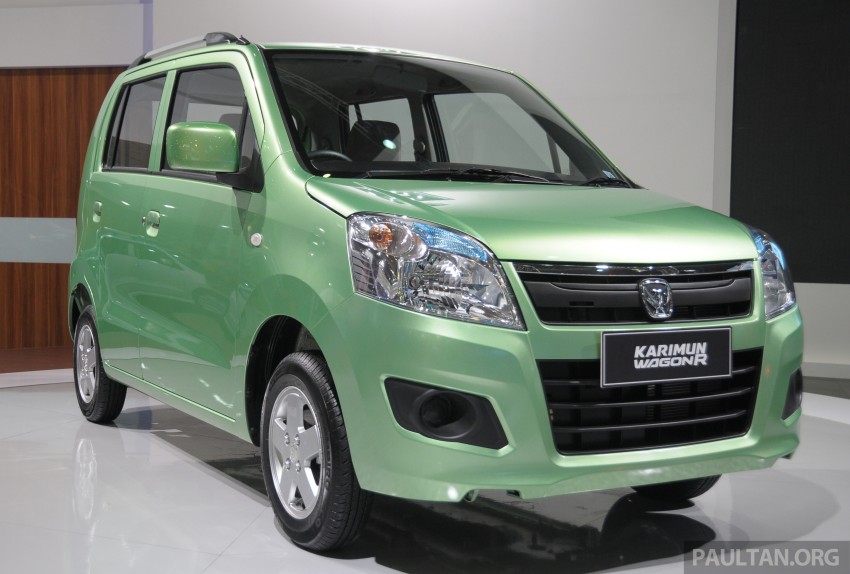 Although there are a few variants of the Karimun Wagon R, but they are limited to only cosmetic upgrades. The engine remains the same 1 liter which produces 68 HP and 90 Nm of torque and with a weight of just 900 kg, the Karimun Wagon R should have a good mileage given its small tank of only 35 liters.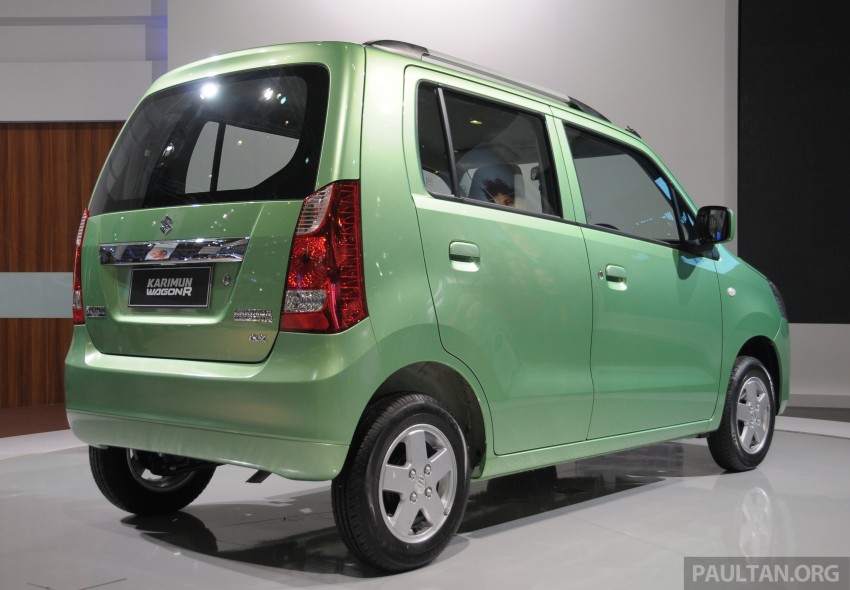 According to executives of Suzuki Indonesia, they plan to export the Karimun Wagon R to Pakistan for we don't know how long. So it seems that Pak Suzuki won't be assembling them anytime soon and may just import them as completely built unit.
The price of Karimun Wagon R is as under:
Karimun Wagon R GA: 77,000,000 (INDO RS) converts to 701,195 (PK RS)
Karimun Wagon R GL: 89,900,000 (INDO RS) converts to 818,668 (PK RS)
Karimun Wagon R GX: 99,900,000 (INDO RS) converts to 909,733 (PK RS)
So after you include the duties etc, the Wagon R in Pakistan may cost around a million rupees since anything above it will put it besides Swift which is currently around 1.3 million rupees.
Here are the pictures of different variants of Karimun Wagon R: