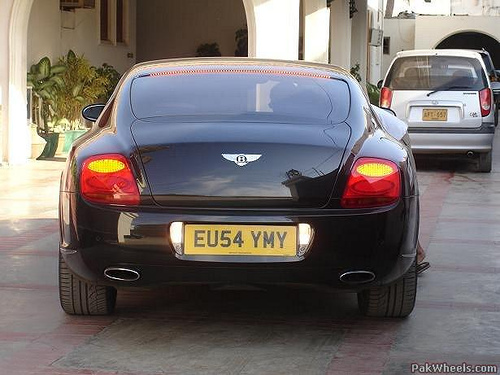 Pakistan has more than 40,000 luxury cars according to FBR
Earlier this month, the Intelligence and Investigation Wing of the Federal Board of Revenue (FBR) compiled a data of 40,000 people, who possess luxury vehicles, with a price of 3 million rupees or more, in Pakistan, in an effort to increase the tax net of the country.
With a population of more than 180 million people, the tax to GDP ratio of the country stands at 10.2 percent, which is very low if we compare it with other developing countries. Only 0.6% or 768,000 people filed their returns last year and the situation is even worse this year. The people who enjoy a luxurious lifestyle, have dozens of luxury vehicles and live in posh localities do not bother with the income tax at all.
FBR, which is the 8th most corrupt institution of Pakistan according to Transparency International, has taken this step to bring the potential tax evaders into the tax net and broaden the tax net of the country.
According to the reports, there are more than 2700 people in Islamabad alone who have luxury vehicles, but do not pay their tax liabilities.
The I&I wing is focusing on the individuals who have bought luxury vehicles over the last three years. An I&I official estimated that the number of people who have luxury cars in the country is between 40,000 to 50,000 at least.
The Intelligence and Investigation Wing has access to the database of FBR through which it can verify whether the person having a luxury car is an active taxpayer or not.
I think this is a good initiative by FBR as tax evasion has become a serious problem for the economy of Pakistan.