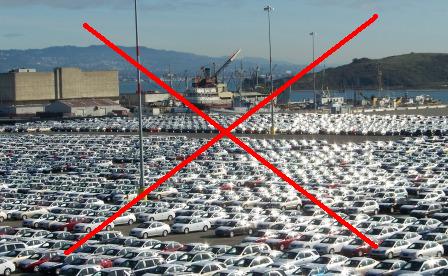 Imports should not be opened and CCP report is obsolete, alleges PAMA
Pakistan Automotive Manufacturers Association (PAMA) has termed the report by Competition Commission of Pakistan (CCP) obsolete saying the report, which is available at CCP's website with the title "Competition impact assessment of automobile industry October 2014", is based on the information of the auto industry position up to 2012.
In a letter to the Director Competition Policy and Research Department CCP, Kishwar Khan, the Director General PAMA, Abdul Waheed Khan stated that "the October 2014 report cannot reflect an accurate position if it is based on more than two years old data,"
The DG PAMA said that the import policies of Pakistan are already very liberal and it is pointless to recommend opening imports when there is a plethora of imported cars on the roads already.
The head of local-new-car mafia further said that the CCP should curb the imported-used-car mafia instead of suggesting higher depreciation allowance and increased age limit for used cars as it impacts the economy negatively.
He said that in 2012-13, only 134,849 vehicles were locally produced as compared to 88,399 vehicles which were imported and the proposal by CCP would not address the local competition issues rather it would favour the foreign manufacturers.
He emphasized that the car manufacturers have no control over the prices after delivery saying,
"CCP should have verified if any of the car OEMs indeed charging any extra amount than their publicly announced car price. Auto assemblers are not involved in controlling the prices at which cars are sold after delivery to the primary customer.

"Technically after booking, the vehicle becomes its owner's property and he is legally allowed to dispose it of to another party for any amount of money that the two sides agree to. Therefore, on-money (premium) is a purely sub market phenomenon and there is no involvement from any OEM," he added.

"If the CCP is working in the best interest of Pakistani consumer, it should have recommended adjustment in the applicable taxes for lowering vehicle prices significantly. Consumers pay about 33 per cent as tax to the government on a locally assembled car," he further said in the letter.
The CCP report is not accurate and it should be immediately removed from CCP's website, said DG PAMA.
via DAWN