So this is it. This incredible journey is finally about to come to an end. Honda Atlas took this amazing initiative where a team of automotive enthusiasts started this fantastic journey to explore the beauty of Pakistan from Karachi 14 days ago. And after 14 days of traveling through all the amazing far-flung areas, towns, and cities, desert planes to awe-inspiring mountains, the BR-V caravan has finally landed in Khunjerab. And today we are celebrating the end of this stunning adventure.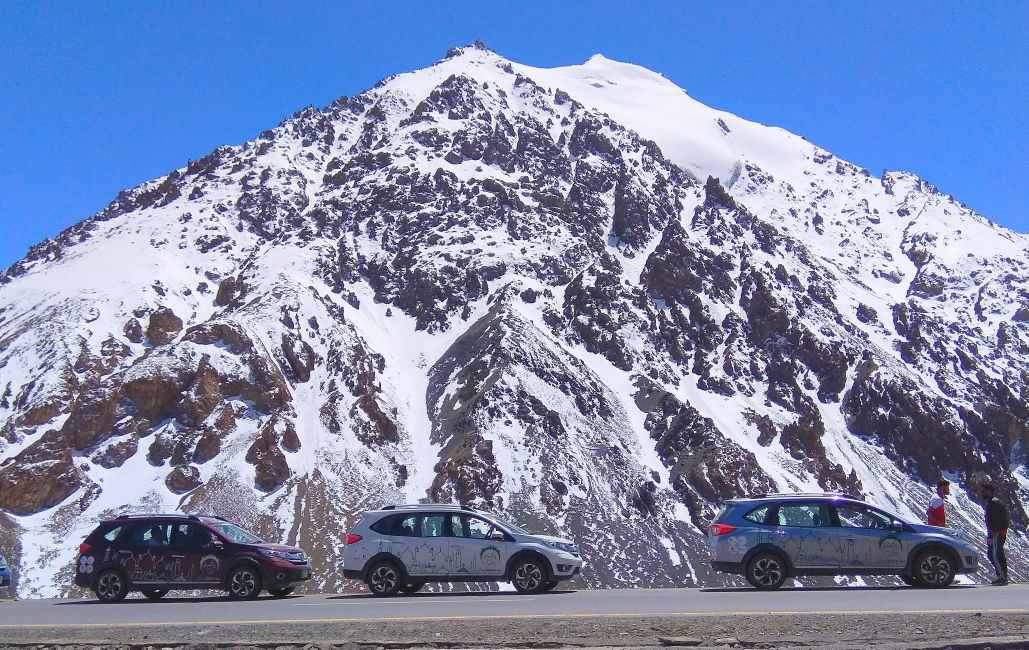 Honda Pakistan, with this astonishing initiative, has proved that Pakistan is an amazing place to visit. And secondly, they have shown the people how capable the Honda BR-V as a vehicle is. The caravan of these 6 BR-Vs has seen all sorts of tough and rugged driving conditions and these vehicles outperformed the expectations. All the drivers in the team are renowned Pakistani travelers and explorers who have given the Honda BR-V their seal of approval. The Honda BR-V is just as capable of going on long tough journies, as it is in the city being a daily driver.
The closing ceremony will be live soon. We will be bringing you updates and photos straight from the finish line. So keep an eye on the space below and we will be going live right from Gilgit Serena Hotel.