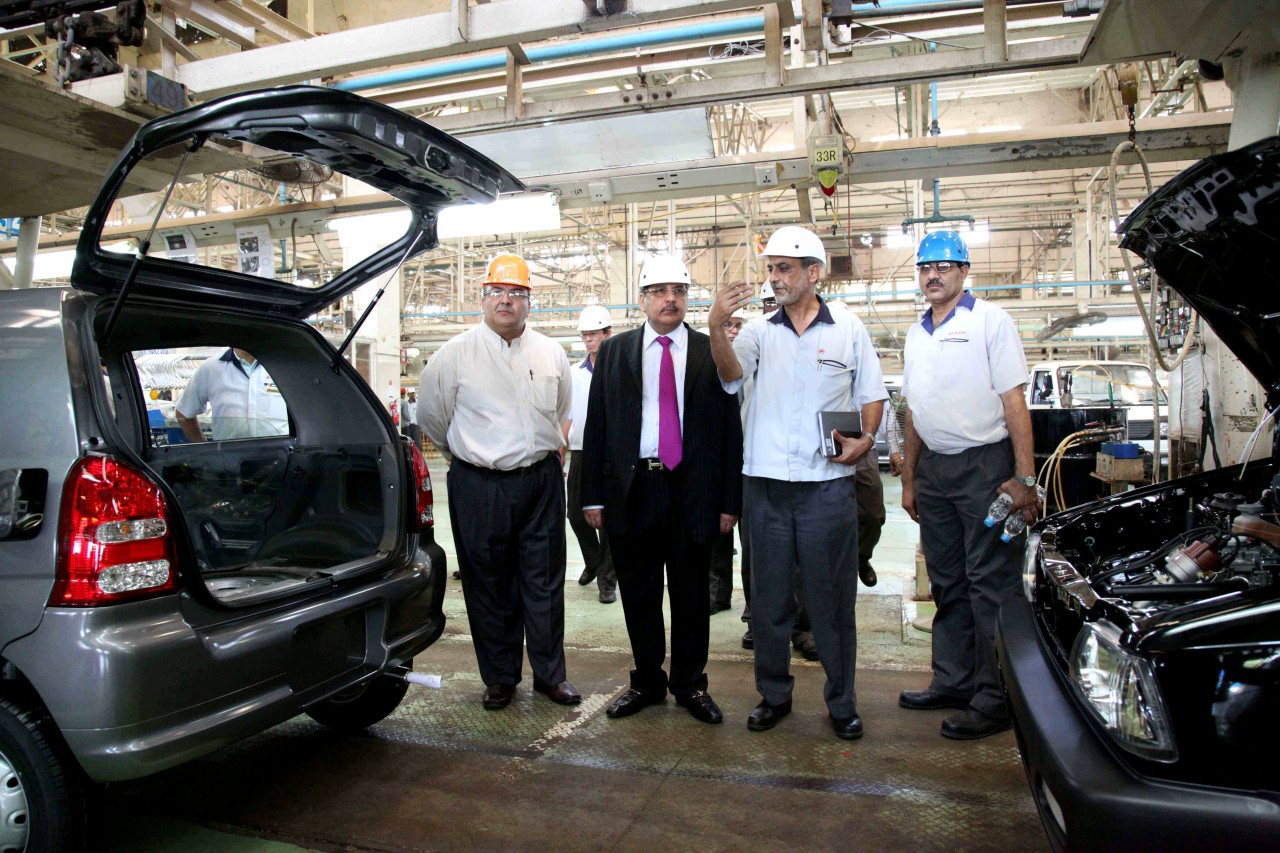 One event that dominated the news for a few days was that a nuclear deal has been agreed between Iran and America. One of the effects of the deal will be that economic sanctions are to be lifted from Iran. As a result, foreign companies would be allowed once again to invest in Iran
Many firms are ready to invest/re-invest in Iran as soon as the sanctions are lifted, one of the industries that will benefit from sanction removal will be the auto industry. US automakers are interested in investing in Iran and French automakers are ready to resume their partnership with "Khodro" (Iran's local auto manufacturer).
Below are some of the quotes from Iran's trade officials:
Assadollah Asgaroladi (Head of Iran–China chamber of Commerce): "To enter Iran's market America should observe some conditions and show that they are committed to Iran's market otherwise they are not welcome. Iran's market is not limited to 70 consumers, it is also a gateway to regional markets which are thirsty for high quality products which enjoy modern technology. We must bear in mind that giving the American car makers access shouldn't violate national interest, they must import their modern technology into Iran and manufacture cars which they make for booming international markets."
Mohsen Salehi Niya (Deputy Industries minister): "There must be pre-conditions set for automakers to invest in Iran – their mutual cooperation – creation and expansion of industrial units – investments – creation of platforms and developing them – promoting Iran's domestic industries – using the domestic parts producers."
Hashem Yekke Zare (CEO of Khodro – Iran's local car manufacturer) said on resuming his partnership with Peugeot: "We give assurances that national interest will be taken into consideration".
Now compare the above stated sentiments and with statements and actions of our politicians. Policies of our auto industry clearly points out where their loyalties lie, towards Pakistan or towards their own personal interests.
As the new auto policy is due soon, I make a humble request to our policy makers to put country's interests first and stop making policies that only benefit a few.
For God's sake keep Pakistan your first priority in the new auto policy and deal with the problems for the stakeholders and the public. This will directly have its impact on job creation and and prevent overcharging by automakers to consumers. Impose safety regulations among car manufacturers because everyone deserves safety features like airbags,be it rich or poor. Don't increase taxes as they are already very high. Listen to suggestions by CCP (Competition Commission of Pakistan) and SBP (State Bank of Pakistan), by opening up imports for disciplinary reasons because that will put a reign on local car assemblers. The act of opening up imports will be resisted by the local car makers who sometimes go overboard when defending their interests and monopoly. They will say that opening up imports will hurt Pakistan's economy as it will send our capital to other countries. Even though it is true, this excuse, however, coming from the local car mafia makers is quite hypocritical, as they themselves are importing most of the parts because of low levels of localization and import of CBU's such as Honda Accord, Toyota Camry and Suzuki Kizashi, etc.
That is why imports should be opened temporarily and for disciplinary reasons only so that the local car maker mafia would get in line. Provide tax and duty relief to auto companies that are interested to invest in Pakistan.
The above mentioned problems are some of the few from a long list. They all need to be solved immediately, not only for the sake of consumers but for the future of Pakistan as well. Auto industries in some countries are one of the main driving forces of the economy, job creation and contribute significantly to the GDP. Why can't this be possible in Pakistan? It can most definitely be possible here as well if good policies and good governance practices are implemented.
My message to the readers is that asking for justice is not yielding much. It is time to take matters into our own hands and protest at least on social and electronic media. Voice your displeasure in any way possible against the corrupt elements. We need to bring our voices together to get justice which is not being granted to us. Each and every one of us has a duty to make Pakistan a better place and bring about a positive change. Let this small act of protest and defiance of their corrupt policies, be a small contribution towards building a better Pakistan.
"Human progress is neither automatic nor inevitable…Every step towards the goal of justice requires sacrifice, suffering and struggle; the tireless exertions and passionate concern of dedicated individuals" – Martin Luther King Jr.