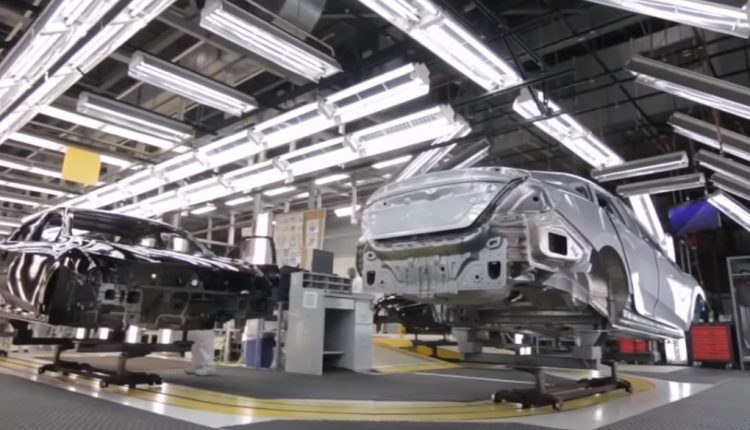 The recently imposed lockdown by provincial governments and the threat of coronavirus rapidly spreading across the country have compelled the auto manufacturers in Pakistan to halt the manufacturing of vehicles. This is a bold step considering the auto sector of Pakistan is already going through a tough time due to inflation, taxes and the devaluation of the rupee.
The sales figures of almost all the local manufacturers have witnessed a sharp decline as the demand for vehicles is eroding. Following are the major local manufacturers that have suspended their operations:
Indus Motor Company (IMC)
Pak Suzuki Motor Company (PSMC)
Honda Atlas Cars Limited
Al-Haj FAW Motors
JW Forland
Master Motors
Hyundai Nishat Motor
KIA Motors
Regal Automobiles
United Auto Industries
Indus Motor Company (IMC) issued a memo yesterday stating that the production at its manufacturing plant was halted until further notice. This was done to support the government in its endeavors to stop the spread of the contagious disease, COVID-19. The IMC also made it clear that the halting of production will create inconvenience and delays in the deliveries of bookings. Moreover, the company also asserted that the safety and security of its employees and customers are paramount.
Honda has also stopped the manufacture of all its vehicles including motorbikes. After last night's call for a lockdown in Punjab, Honda also decided to shut down its plant that is located near Lahore. Pak Suzuki decided to halt production after the Sindh government issued orders for a province-wide lockdown. New entrants like KIA Motors and Hyundai Nishat have also stopped their operations due to lockdown measures. Chinese manufacturers in Pakistan like JW Forland, United, Regal, Master, and Changan have also followed suit and have suspended their manufacturing operations until further notice.
One of the major reasons behind shutting down plants is that due to the lockdown, the workers and other employees cannot commute to manufacturing plants. Also, note here that the manufacturers of OEM parts and other auto-related industries like tire manufacturers have also halted their operations until at least April 6th,2020. Leading tire manufacturers that have stopped their operations include General, Panther and Servis tires.
Only time will tell how much this pandemic and the ensuing lockdown will affect the already struggling auto industry of Pakistan. The coronavirus has also adversely affected the auto industry in other countries. When the virus originated in China, most of the leading auto manufacturers like Toyota and Honda immediately closed their plants and asked their workforce to leave China. Currently, auto manufacturers have halted their operations in countries like Mexico, Brazil, Argentina, the Philippines, and the USA.
Stay tuned for more news related to the automotive sector of Pakistan and drop your thoughts in the comments section below.