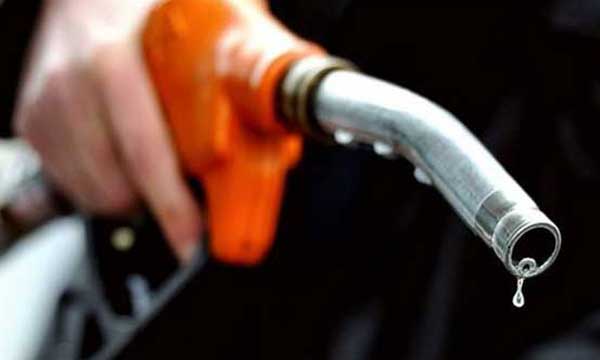 Under the tough circumstances surrounding the COVID-19 pandemic, the Government of Pakistan has approved an economic and stimulus relief package of PKR 200 billion. Hammad Azhar, Minister for Economic Affairs, stated this in a tweet today.
According to this tweet, both the prices of diesel and petrol are reduced by PKR 15/liter. Previously, petrol was being sold at PKR 111.59 /liter and diesel was at PKR 122.25/liter. After the reduction in prices, you will get petrol at around PKR 96.58/liter and diesel will be available at PKR 107.25/liter.
Moreover, the new prices of Kerosene oil and Light-speed diesel are PKR 77.45 and PKR 62.51, respectively.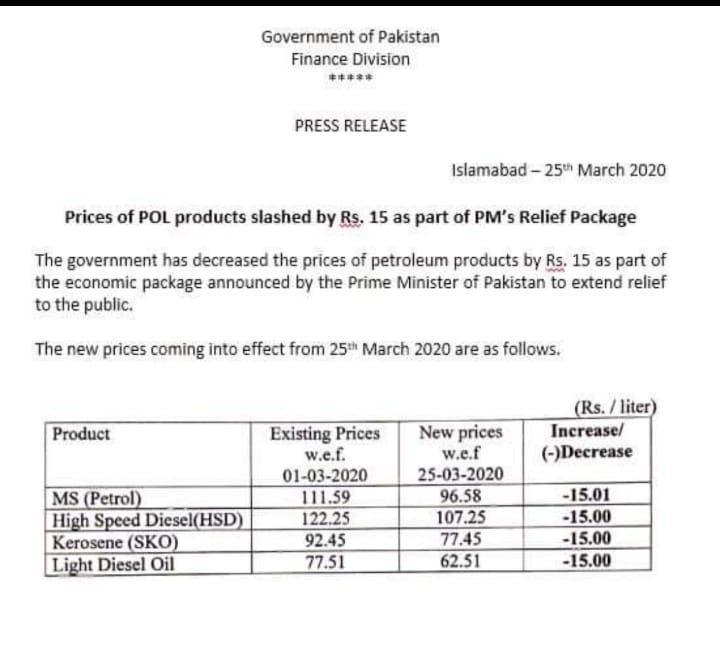 This relief package from the government has been approved to help the poor and vulnerable in our economy and to provide support to businesses so that the economy remains afloat during the COVID-19 crisis. The reduction in petroleum prices will keep inflation in check and will be a source of relief to the public for emergency commutes. The announcement of this relief package was made by the Prime Minister of Pakistan in a press conference in Islamabad. The reduction in petroleum prices is effective immediately.
Previously, the Prime Minister held discussions with the finance and petroleum division to reduce the prices of petroleum products by up to PKR 30 per liter. This was being done to reduce the burden of inflation and to provide swift relief to the general public in Pakistan.
Over the last year, the prices of petroleum products rose exponentially which resulted in inflationary pressure on the public. At the end of the last month, the government reduced petroleum prices by PKR 5/liter. This reduced the price of petrol from PKR  116.60 per liter to PKR 111.60 per liter and reduced the price of diesel from PKR 127.26 per liter to 122.26 PKR  per liter. At that time, people were expecting a larger drop in the prices and a drop of PKR 5 per liter was deemed to low.
Stay tuned for more news-related content and drop your thoughts in the comments section below.