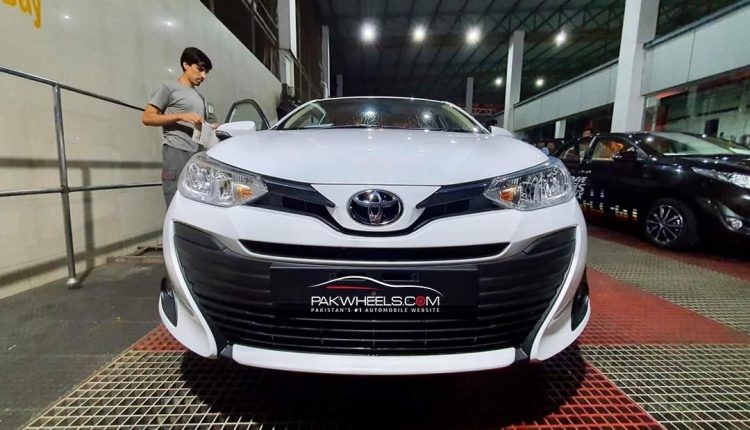 Due to the looming threat of the spread of coronavirus in the country, the government is deterring social gatherings and it is encouraging people to stay at home. The COVID-19 has rapidly affected a large population of the world in a small amount of time. To ensure that our country remains safe, lockdowns are being implemented and people are directed to avoid accessive and unnecessary social contact with others.
Keeping the current situation under view, Toyota has decided to postpone the soft launch for its new compact sedan, Yaris. Moreover, all the dealerships of Toyota are also closed due to the implementation of lockdowns. The soft launch was scheduled for today i.e 24th of March. This is a big decision on part of the Indus Motor Company (IMC) to close the manufacturing plant and dealerships when the bookings of Yaris were setting their pace.
Due to this, bookings of the new Yaris are also being adversely affected since potential customers cannot book the new sedan now. This is because you have to book your new vehicle through a dealership and cannot contact Indus Motor Company (IMC) directly for a booking. Therefore, for some time, Toyota will not be taking bookings of Yaris. However, the booking system is active but, as mentioned earlier, potential customers need a dealership to book a new vehicle.
Moreover, the plant of Indus Motor Company (IMC) is also closed due to the lockdown. This means the existing bookings of Yaris will face delays. This situation will persist till 6th April 2020 which is the last day of the lockdown as scheduled by the government. Display floors and other preparations were ready in almost all of the dealerships of Toyota for a soft launch to attract customers. This is an unfortunate scenario to deal with and we will have to wait and see how much the current prevailing situation will affect the launch and future sales of the Yaris.
These are no doubt tough times and the priority of any organization is to ensure the safety and security of their customers and employees. The current situation is also deterring investors to invest money in the automotive sector due to uncertainty surrounding its performance and longevity of the lockdown. Moreover, the booking of the new Yaris was setting its pace before the lockdown and this is a crucial time for any product that launches. The initial influx of bookings sets the popularity of the newly-launched vehicle.
Stay tuned for more news on the automotive world and drop your thoughts in the comments section below.