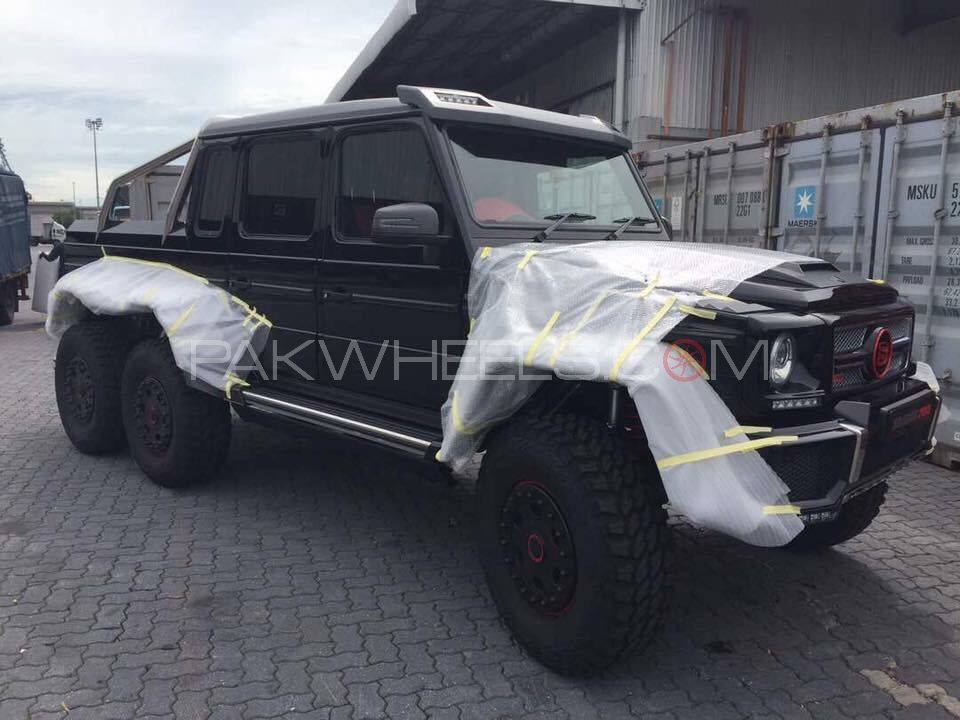 Brabus Mercedes B63S-700 6×6 Spotted in Islamabad
The Mercedes G-Class or also more commonly known as the G-Wagon has been around for a few decades now. It started off as a military vehicle but for some reason, Mercedes decided to take their run of the mill military G-Wagon. They made some minor mechanical changes and alterations, added an opulent leather upholstered interior, and decided to market it to the people as a four-wheel drive luxury SUV. Now that doesn't really seem like a recipe for success; I mean just take a look at the Hummer. General Motors tried marketing the world renowned military Humvee as a luxury SUV, and sales were so dismal that production was soon ceased during June of 2009. But it is not the case with the G-Wagon, the boxy SUV has managed to become one of Mercedes most iconic SUV's of all time and continues to sell extremely well.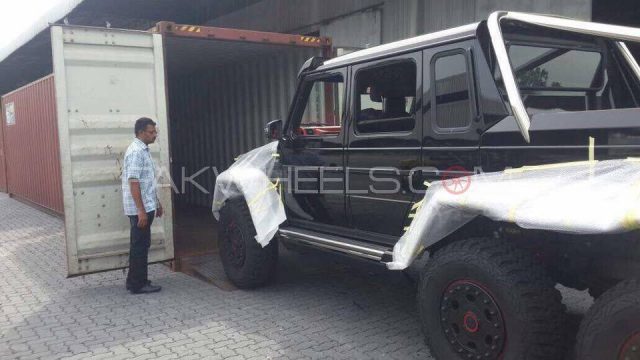 Mercedes decided to spruce up the G-Wagon a little bit and out came the Mercedes G-Wagon G63 AMG 6×6. A gigantic 6-wheeled  drive pickup variant of the normal G63 AMG that was produced from 2013 to 2015 with just over 100 examples seeing the light of production. Now for most people, this would be more than enough, but for those that want to go the limits of rationality, Brabus had you covered with the Brabus B63S-700 or the Brabus 700 for short. The Brabus 700 is an even more spruced up G63 AMG 6×6 whose 5.5-liter bi-turbo V8 produces a stratospheric 690bhp and 708 lb-ft of torque. The extra 150bhp  comes with the courtesy of two Brabus-spec turbochargers which raise the boost pressure, new high-performance catalysts, and gold leaf-trimmed intake and turbo pipes to lower the temperature of the air entering the engine. There's also a stainless steel, side-exit sports exhaust system with butterfly valves to control the noise of the V8. With all the modifications in place, it weighs in at a massive 3.78 tonnes.  Despite its heavy weight it is still able to get to 100kph in 7.4 seconds and is limited to around 160kph.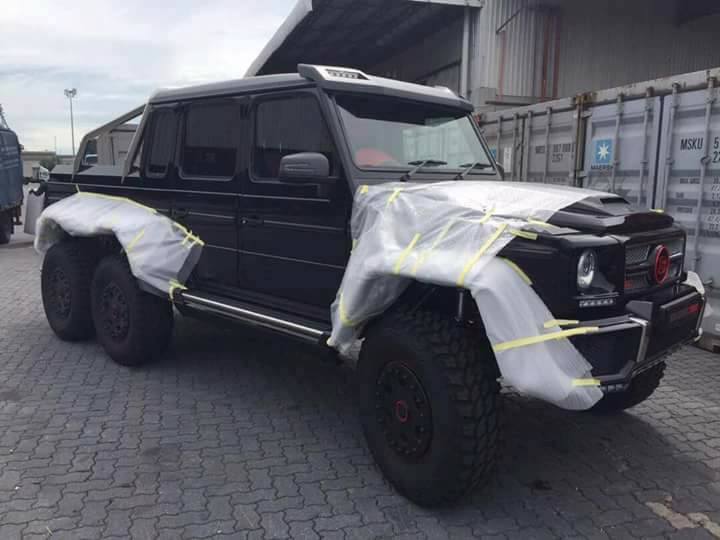 Now the surprising news is that a Brabus Mercedes B63S-700  was just recently imported into Pakistan.yes, you read that right someone imported a 700bhp US$ 800,000 Brabus pickup truck into Pakistan, combined with all the import taxes the owner probably had to pay close to US$2 million to get his Brabus 700 imported to Pakistan. This Brabus 700 is apparently headed to some lucky owner in Islamabad, and with only  15 units produced worldwide,  we should consider ourselves lucky that we get to have one of those examples right here in our capital city. Here's to hoping that we get to see this monster of a G-Wagon on the streets of Pakistan very soon.