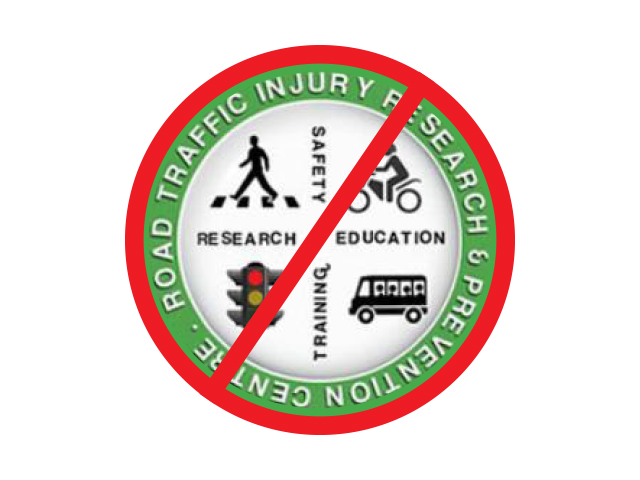 It is not a surprise that Pakistan lacks research centers. Most research centers are often shut down due to lack of government support and funds. Pakistan Traffic Injury Research and Prevention Center (PTIRPC) was the only road accident research center operational in Pakistan for the last decade but it came to a sad end. Before we discuss the factors which resulted in its closure, let us understand its function and its history.
Setup of PTIRPC:
PTIRPC started its operations on 1st August 2006. It was situated in two rooms of Jinnah Postgraduate Medical Centre, Karachi. The government decided to start to decide the research center in Musharraf's era due to a drastic increase of vehicles and motorcycles on the roads. There was also a record increase in accidents from 2004 onwards.
Neurosurgeon and  the former Health Director Dr General Jooma, who  studied many of these cases said, "We collected good information [on] how pedestrians were [being] killed after getting hit by a car or motorcycle," he also added that "How dresses of ladies get stuck in motorcycle wheels and chain, which leads to severe road accidents The main objective of this center was to raise awareness, collect data and inform the government of such fatalities so they can take appropriate actions and draft appropriate safety measure.
Achievements and Works:
During PTIRPC's operation for a decade, it contributed to the following:
Road safety audit was performed on 200 different locations

Their suggested methods helped bring down road accident cases. These suggestions included but were not limited to installing road strips and other safety infrastructure on public roads.
It should be noted that Sindh Government only applied their suggestions on 40 locations out of the total 200 locations. According to the survey, there were 1200 cases of deaths due to roadside accidents, which is a lot more than the police claimed a number of around 600 persons each year.
Reasons Of Downfall:
Like we mentioned in the start that most research centers especially nonprofit ones face downfall due to the lack of government care and funds. Throughout the world, traffic and roadside safety is no compromise and different institutions such as Global NCAP being one of the most commonly known are constantly being supported by the government to ensure max safety for people. Making it possible to provide safer vehicles and safety measure to reduce fatalities.  But things aren't so bright in Pakistan as the research center claims that government showed very little interest in keeping the center up and running. Not only that city government is responsible for collecting data regarding roadside accident but apparently, they are not doing their job right according to Dr Ali. Without any appropriate funding, there is no way to run a center. This is a very alarming situation as the life of millions of people on road today is under constant threat if no updates are made and lack of awareness can contribute a lot to road accidents.  
Best Solution?
The best solution will be to create awareness among people and raise a voice as no life is useless and let's hope the government realizes the intensity of such matter and take some serious action on this situation. Whereas the whole world has moved on to the next level of safety for passengers and pedestrians, Pakistan still lies below the optimal line when it comes to road safety. According to a report made on 2014 each year ten thousand people die on average across the country. Which is not a good thing by any means.