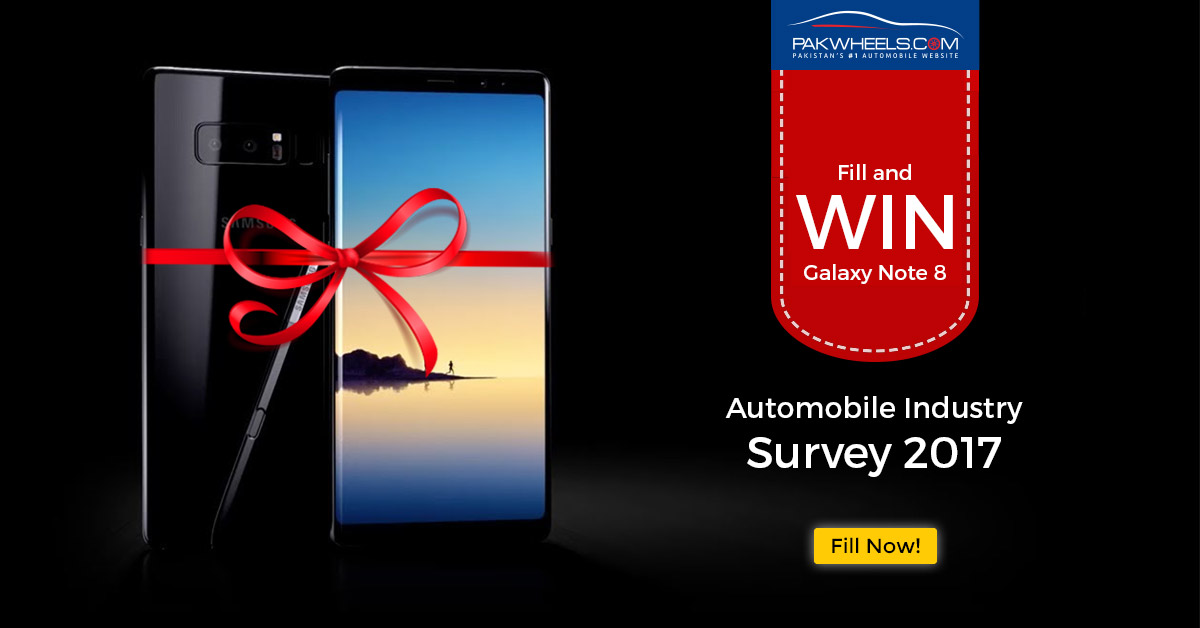 PakWheels.com initiates Automobile Industry Survey 2017
PakWheels.com Pakistan's #1 and the premier automotive portal is conducting Automobile Industry Survey 2017 to gain insight about the prevailing trends in the automobile industry of Pakistan. The survey will be entirely based on users' experiences.
This will also give an insight into people's viewpoints about different brands available in Pakistan. Moreover, the Automobile Industry Survey Survey 2017 will reflect the choices and preferences of Pakistanis from all age brackets, industry sectors, and income levels.
This is not the first time PakWheels.com is conducting an Automobile Industry Survey, the auto portal has been conducting automobile industry surveys during recent years and is a pioneer in the field. We believe that these auto surveys will help local auto manufacturers to change and modify their brands to consumers' preference and will also become a guiding light for brands to make policies according to the need of users.
There is also a perk for those who will fill out these surveys, and that is one can get a chance to win Galaxy Note 8.
Terms and conditions to win a Galaxy Note 8.
The complete survey needs to be filled to qualify for the lucky draw.

Winner will be announced via lucky draw.
PakWheels.com was established in 2003 and has since then, helped millions with buying and selling cars, bikes, auto parts; car news, reviews, and information.
Please click here to fill PakWheels Automobile Industry Survey 2017