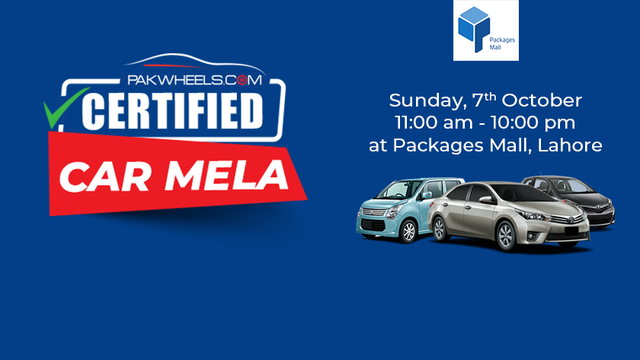 Why PakWheels Certified Car Mela is a great opportunity for women?
Globally, buying a used car is a very uncommon phenomenon among women. There are not many women who can deal with the hassles of even buying a new car, let alone the used cars.
Buying a used car involves great expertise to gauge the car's condition prior to the deal. In Pakistan, the used car market is huge, therefore, it often leaves you confused and indecisive, and due to lack of technical knowledge, people end up making the wrong choice.
But, here's the good news for all the ladies out there! PakWheels.com brings the first ever Certified Used Car Mela, where you will have hundreds of options to choose from. Not only this, but you can also choose your favorite car color among the used cars.
Certified through expert technicians and the latest equipment, there will be sedans, hatchbacks, hybrids, Kei, SUVs, local and imported cars. Moreover, there will also be high-end and luxury vehicles to attract the buyers.
Read More: Risks of buying a used car in Pakistan
Here are the reasons, why PakWheels.com Certified Used Car Mela will be a great opportunity for women:
Vehicles in Best Condition:
PakWheels.com ensures to bring the best condition vehicles at the Certified Used Car Mela. So, be sure that the car you will buy has a clean history, otherwise, it wouldn't have met PakWheels criteria.
Multi-point Inspection:
The vehicles will be inspected over 200 points under the assistance of highly talented professionals.
Guaranteed Satisfaction:
On top of everything, PakWheels.com offers 30 days or 1000kms repair warranty. Nothing can be more amazing than getting a warranty for a used car.
The PakWheels.com Certified Used Car Mela will be held on 7th October 2018, from 11:00 am to 10:00 pm at Packages Mall Parking, Lahore.