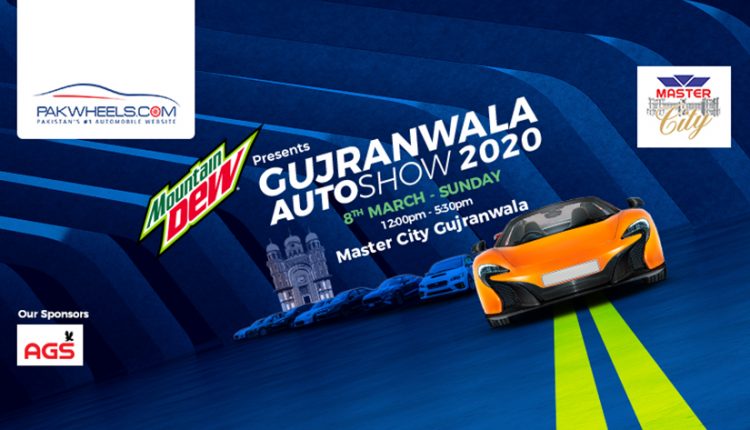 PakWheels.com Gujranwala Auto Show 2020 ends on a high note!
PakWheels.com is always at the forefront when it comes to promoting auto events in the country. One such example is PakWheels Auto Shows, which are entertaining the people of Pakistan since the year 2011. The main aim of the Auto Shows is to promote the local car enthusiasts. 
With the same commitment and objective in mind, PakWheels organized another episode of Auto Show in Gujranwala—a city is widely known for its industrial products. The event took place on 8th March 2020, at Master City Housing Scheme, where over 30,000 people came and enjoyed the event. Not only auto lovers, but people from all walks of life, even families, came to enjoy the fun-filled event. 
The visitors were greatly impressed by the hospitality of the PakWheels.com. This year too, the show featured six main categories, including vintage, luxury, and 4×4 vehicles. Not only that, but a number of exotic bikes were also displayed at the auto show, which attracted the attention of lots of the people. 
All in all, the show was a great success story not only for PakWheels but the people of Gujranwala who were eagerly waiting for the Auto Show to come to their city. We thank all our sponsors and media partners that helped us in making the event great.
Our sponsors for this amazing event were Mountain Dew and AGS.
About PakWheels.com
Since its inception in 2003, PakWheels.com has helped millions of Pakistani(s) buy and sell automobiles, becoming the no.1 automotive portal in the country. From news to reviews, PakWheels.com helps people to stay updated about the local and international auto industry. From amazing auto shows and rallies to organizing the first of its kind Car Mela, We are thrilled to be pioneers of revolutionizing the auto sector.