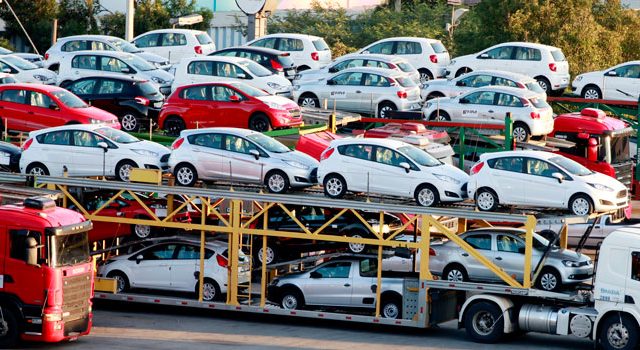 In a bid to reduce any sort of processing delays and facilitate the citizens, the government has issued various directives that include the issuance of verification reports of imported vehicles within 3 working days of receipt of a letter from the Motor Registering Authority (MRA).
According to the details, the process of issuing verification reports of imported vehicles take almost 5-9 months.  A dedicated desk has also been established at Karachi West Customs Collectorate to receive applications from different Motor Registering Authorities (MRAs) of all the provinces and deliver them in time. A verification Appraising Officer has also been deputed who will further process the application filled with credentials on the same day after receiving it from the Dak Receipt Officer (DRO).
According to the instructions, the vehicles imported under the WeBOC system could also be verified by the concerned excise officer as they have access to the online record. However, the cars imported under the one-customs system can only be verified from Karachi customs. Moreover, the vehicles cleared under one-customs shall essentially include the following particulars:
Importer name & address
Name of clearing agent and address along with CHAL No.
Machine / GD No.
Cash No.
Description of the vehicle with H.S code
Bill of lading No.& date
Chassis No.
Amount of duty and taxes of deposited at the time of import
Note here that the above-mentioned particulars shall be obtained from the system and must also indicate the time and date of retrieval of information. The Principle Appraiser shall cross-check the particulars and countersign and stamp the document. The notification also suggests that these orders shall be implemented with immediate effect with the principle of First come, first-serve basis. Have a look at the official notification of West Custom House below: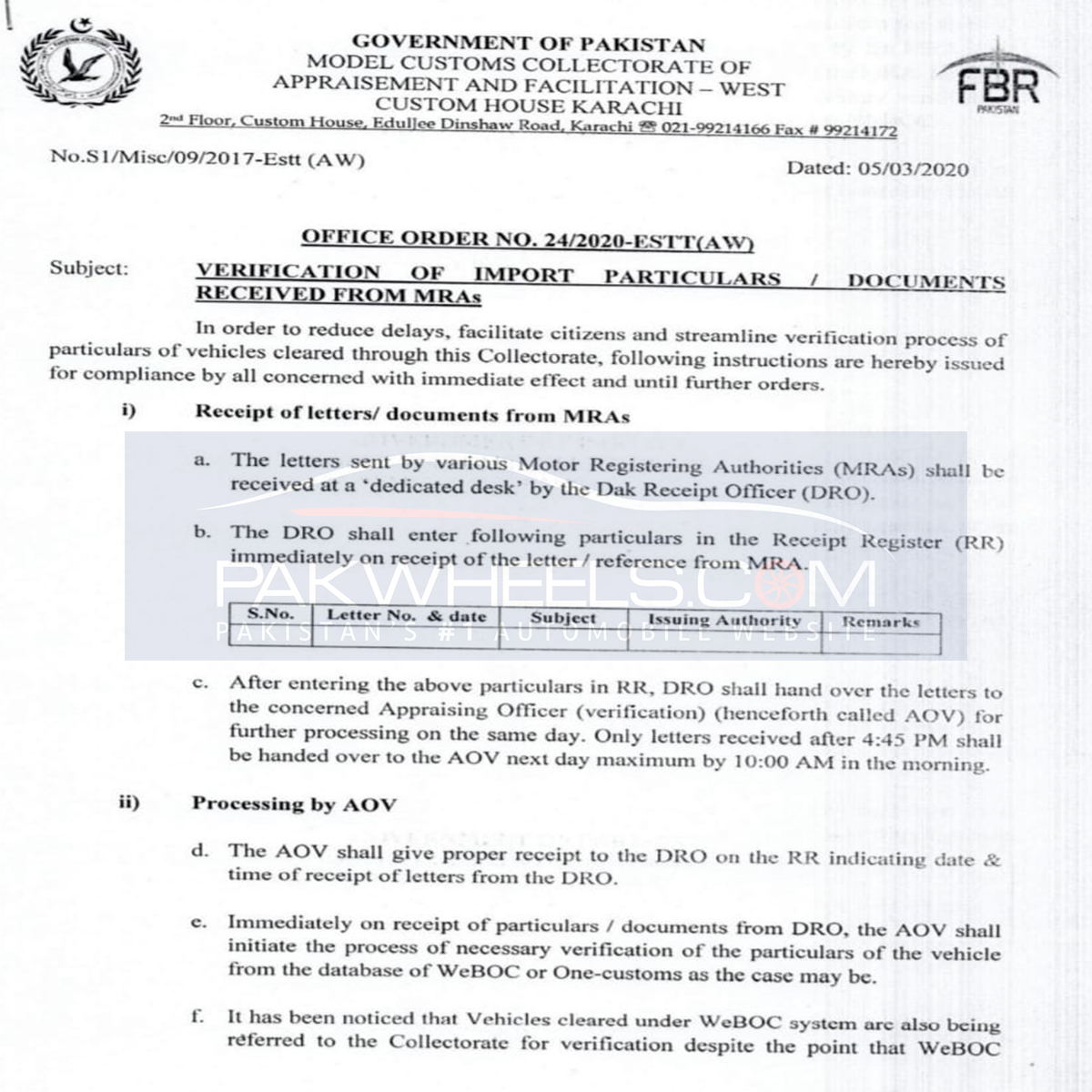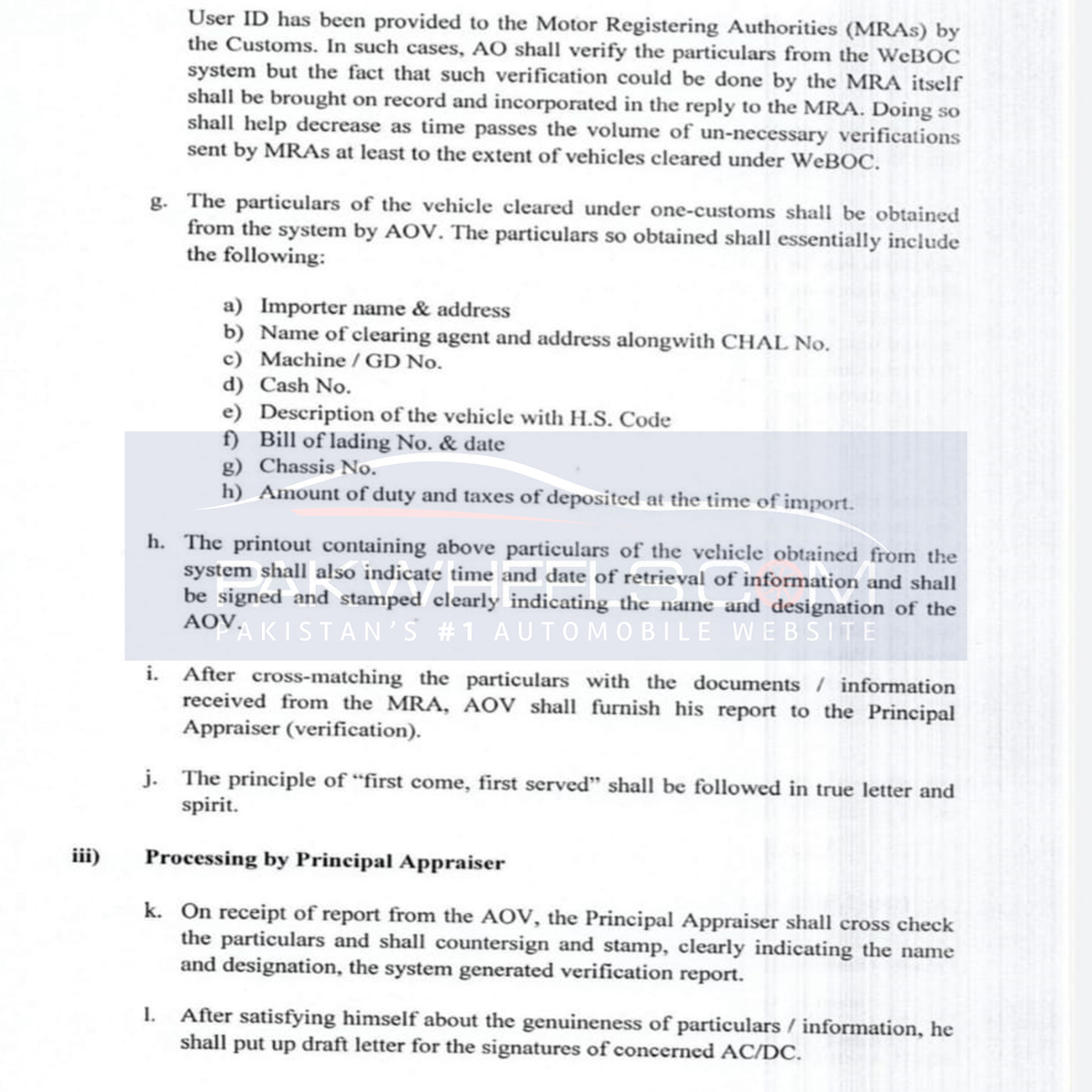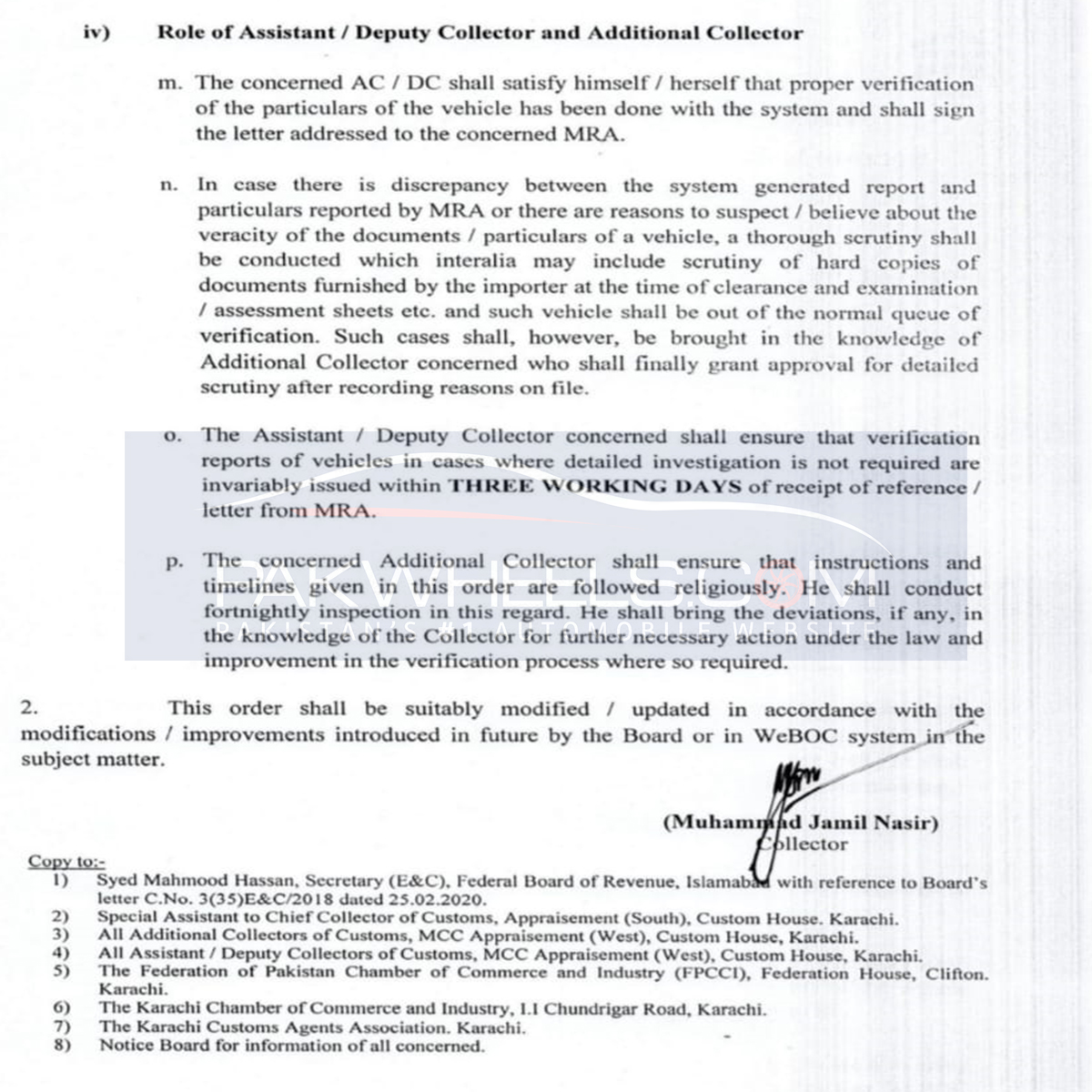 The implementation of this system would save the people from long delays and the agents will not be able to exploit them. In case the detailed investigation of any vehicle is not required, the Assistant / Deputy Collector shall ensure that its verification report is generated within 3 working days.
Also, the Additional Collector is directed to ensure that these instructions and timelines are followed religiously and shall perform fortnightly inspections as well. What are your thoughts on this story? Let us know in the comments space below and stay tuned to PakWheels for more news-related stories.