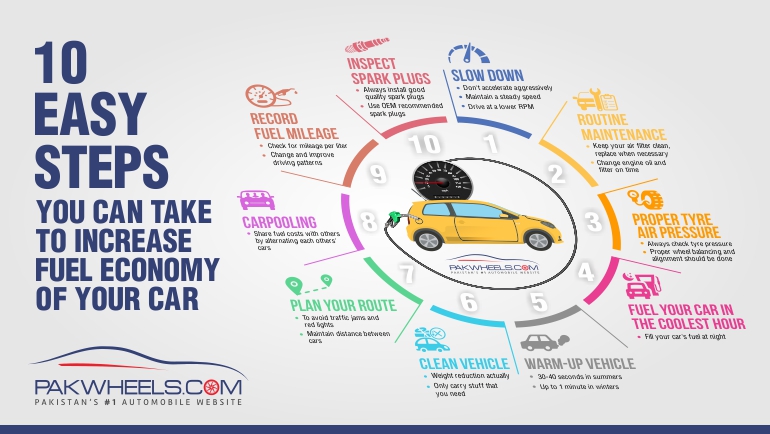 PakWheels Infographic: 10 Steps to Increase Fuel Economy
Fuel is cheaper compared to what it was few months ago. But it doesn't mean you should stop trying to keep your car mechanically fit and save fuel. We have made an infographic regarding few fuel saving tips, that can help you with your car's fuel economy and get the best from your vehicle. Follow these 10 steps and you can save on fuel economy as well.
You can read hundreds of fuel saving tips and advises from different PakWheels members, who share their experiences at the PakWheels Forums and also there are loads of articles written by different bloggers about the fuel saving and increasing the fuel economy of their vehicles. You can find them, here!
Happy motoring!