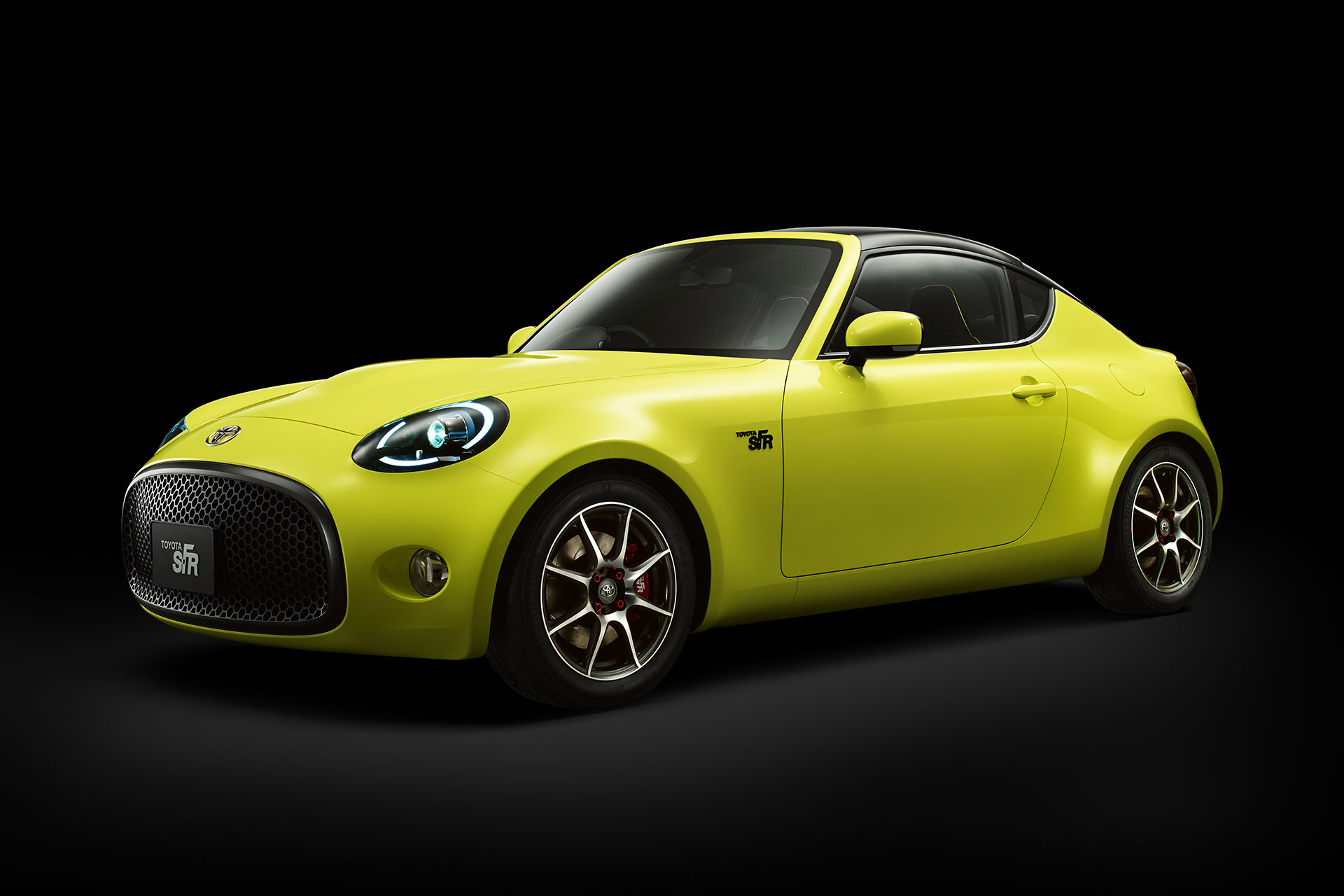 Toyota S-FR Concept Sports Car Can Be The GT86 For Pakistan
It's still a couple of weeks till the 2015 Tokyo Motor Show opens its doors to the public, but car manufacturers have already begun revealing the concept cars that they have lined up for the show and latest to join that trend is Toyota who just took the wraps of their brand new sports car concept the S-FR. Toyota already has the absolutely fantastic Toyota GT86 sportscar on sale right now and it looks like if the S-FR were to make production it would slot in just below the GT86.
The car's styling looks like a smaller Toyota GT86 but mixed together with a Mini Cooper and with some final design inspiration thrown in by legendary coach builder Zagato. At just 157 inches long, it's 10 inches shorter than the GT86 and around about 3 inches narrower. It features the classic sports car layout front-engined, rear-wheel-drive with a 6 speed manual transmission, independent suspension and a 2+2 seating arrangement. Toyota says
"The S-FR will deliver smooth, responsive and direct handling that gives a real sense of communication between car and driver."
Toyota wants to build a very basic sports car that customers can spec almost every aspect of the car to their individual preference. The automotive giant has been considering making a smaller and cheaper sports car to compete directly against the ever so iconic Mazda MX-5 for a while now  and there is a very likely chance that SF-R will make it to production. More details will be revealed on the car when it is officially unveiled at the 44th Tokyo Motor Show.
We talk about whether an automotive company should bring a certain car to Pakistan all the time. We made a list of Nissan cars we would love to see when we heard the news Ghandhara Nissan is interested in restarting its production one again in Pakistan. One of our blogger made a list of Volkswagen cars that would be great for Pakistan, when there was news VW met with Pakistani government officials and showed interest in selling cars here.
The point is, how about Toyota S-FR, provided they actually make it? Honda Atlas was brave enough to offer their CR-Z sportscar. If Toyota Japan does decide to make this car, and Toyota Indus Motors does decide to sell it here, it will be pretty cool. I means its a small and cheap and fun to drive little sports car. What's not to like about it?
Story: CB