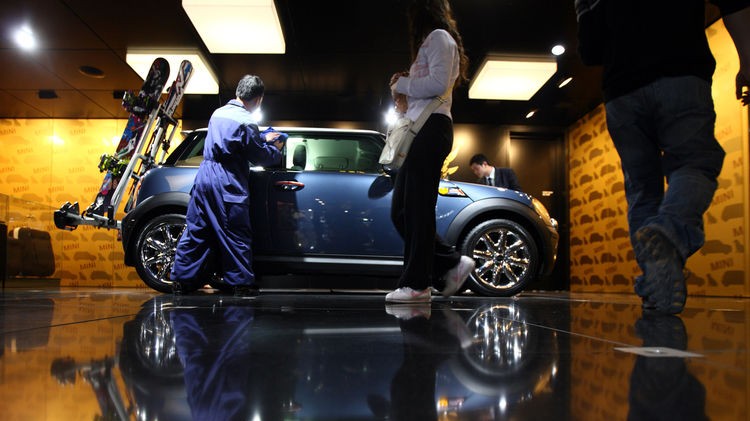 BMW To Recall Close To 92,000 Mini Coopers Due To Faulty Sensor
It appears that German automakers are competing against each other to top the list of most vehicles recalled. BMW will recall a total of 91,800 Mini Coopers in North America because of faulty sensor due to which the airbag might not trigger during crash.
According to National Highway Traffic Safety Administration (NHTSA), the vehicle might not be able to recognize if  there is a passenger in the front passenger seat or not and therefore may not deploy the airbag which may cause fatal injuries or deaths in severe cases.
The affected models are 2005-2006 Mini Coopers and Cooper S vehicles manufactured between January 5, 2005, and November 28, 2006, and 2005-2008 Mini Cooper convertible and Cooper S convertibles manufactured between January 5, 2005 and July 31, 2008. The automaker estimate 10% of vehicles have defective sensor and is going to change the sensors for free.
It is so surprising to see that automakers are always ready to speak to media at times of any issues regarding their vehicles. Our regular readers must have knowledge of the recalls made by Audi and Mercedes recently. But the automakers in Pakistan are not vocal about these issues. Many Pakistani assembled cars continue to come with issues like these but local automakers remain silent and continue to sell these vehicles. In Pakistan, the moment you take the delivery of your vehicle, you are on your own.
Pakistan needs a body like NHTSA to keep these automakers in check and only then we would see an increase in the quality of local cars.