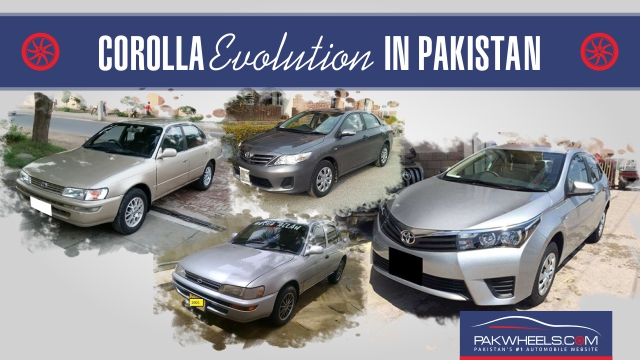 IMAGES – Here is How Toyota Corolla Evolved In Pakistan
Toyota Corolla, love it or hate it, is the largest selling car of all time, not only in Pakistan but worldwide.
We have made this infographic for all Corolla fans when it started to get manufactured in Pakistan, up until now. The graphics show the shape and the year of Corolla along with the variant that was introduced in the respective year.